Hyundai Ioniq 5: new battery and higher price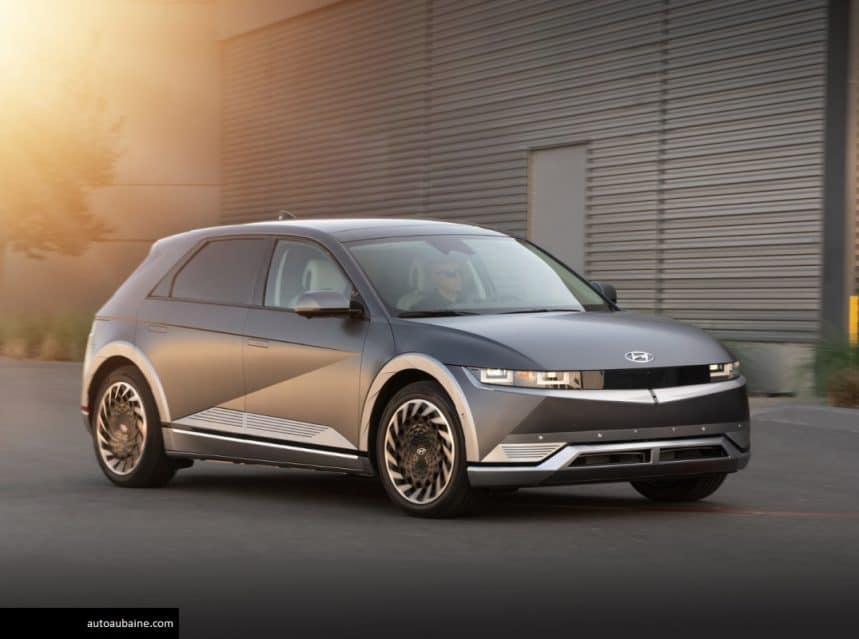 The capacity of the large battery of the Ioniq 5 has been increased, which logically improves the autonomy of the versions that are equipped with it. The prices have also been inflated!
Ioniq 5 2023 major change
A year after its launch, the Ioniq 5 is already benefiting from developments. Announced at the start of the year, these are introduced for the 2023 vintage, for which orders have just opened. The major change concerns the larger battery: its capacity increases from 72.6 to 77.4 kWh.
Logical consequence: autonomy is progressing. On the propulsion model, it varies from 476 to 507 km in the WLTP combined cycle (depending on the size of the rims), instead of 451 to 481 km previously. For the four-wheel drive model, it ranges from 454 to 481 km, against 430 to 460 km before. Note that the powers of these variants are also up slightly, with respectively 229 and 325 hp now, against 218 and 306 hp before.
Battery preconditioning system
A battery preconditioning system allows the car to automatically adjust the temperature of this new battery while driving in order to provide optimal charging conditions, especially in cold weather. Hyundai explains that this system activates automatically when the driver enters a charging station in the navigation system with connected guidance. The access version keeps a 58 kWh battery and a 170 hp motor (range of 384 km).
Cameras instead of mirrors
The Ioniq 5 can be equipped with cameras instead of mirrors, the image being displayed on small screens at the level of the doors. The central mirror can also display images from a camera. These two pieces of equipment form a €1,500 pack on the Executive.
Ioniq 5 2023 prices
The structure of the range does not change, with the Intuitive, Creative and Executive. But this new vintage is an opportunity to increase prices significantly. The Intuitive finish increases by $2,900, the rest took $2,500, regardless of the technical configuration.
The access model thus goes from $43,600 to $46,500 .
| | | | |
| --- | --- | --- | --- |
| | Intuitive | Creative | Executive |
| 170 hp – battery 58 kWh | $46 500 | $49 300 | – |
| 229 hp – battery 77 kWh | $49 700 | $52 500 | $58 500 |
| 325 hp HTRAC – battery 77 kWh | – | – | $62 400 |
SIGNUP FOR OUR NEWSLETTER:
Sign up to receive email updates on new posts