After refueling in Stuttgart, the EQXX managed to reach Silverstone, without going through a charging station.
The EQXX new record
Just like in April, the EQXX made it all the way on a single charge! The model beat its own record established two months ago. There had been 620 miles (1008 km) to Cassis, this time the vehicle traveled 746 miles (1,202 km).
Mercedes once again shows its incredible efficiency, since it is recalled that the EQXX has a battery that remains under 100 kWh of capacity. This gives an average consumption over the entire journey of 8.3 kWh per 100 km.
The EQXX headed to England this weekend for the Goodwood Festival of Speed, but of course there was no talk of a sprint to get there. The 746 miles were covered over two days, in 14 hours and 30 minutes of driving. The average speed was 52 miles/h (83 km/h).
After a passage in front of the headquarters of the Formula 1 team (in Brackley), the EQXX still finished with 11 laps on the Silverstone circuit, to reach its maximum speed of 87 miles/h (140 km/h).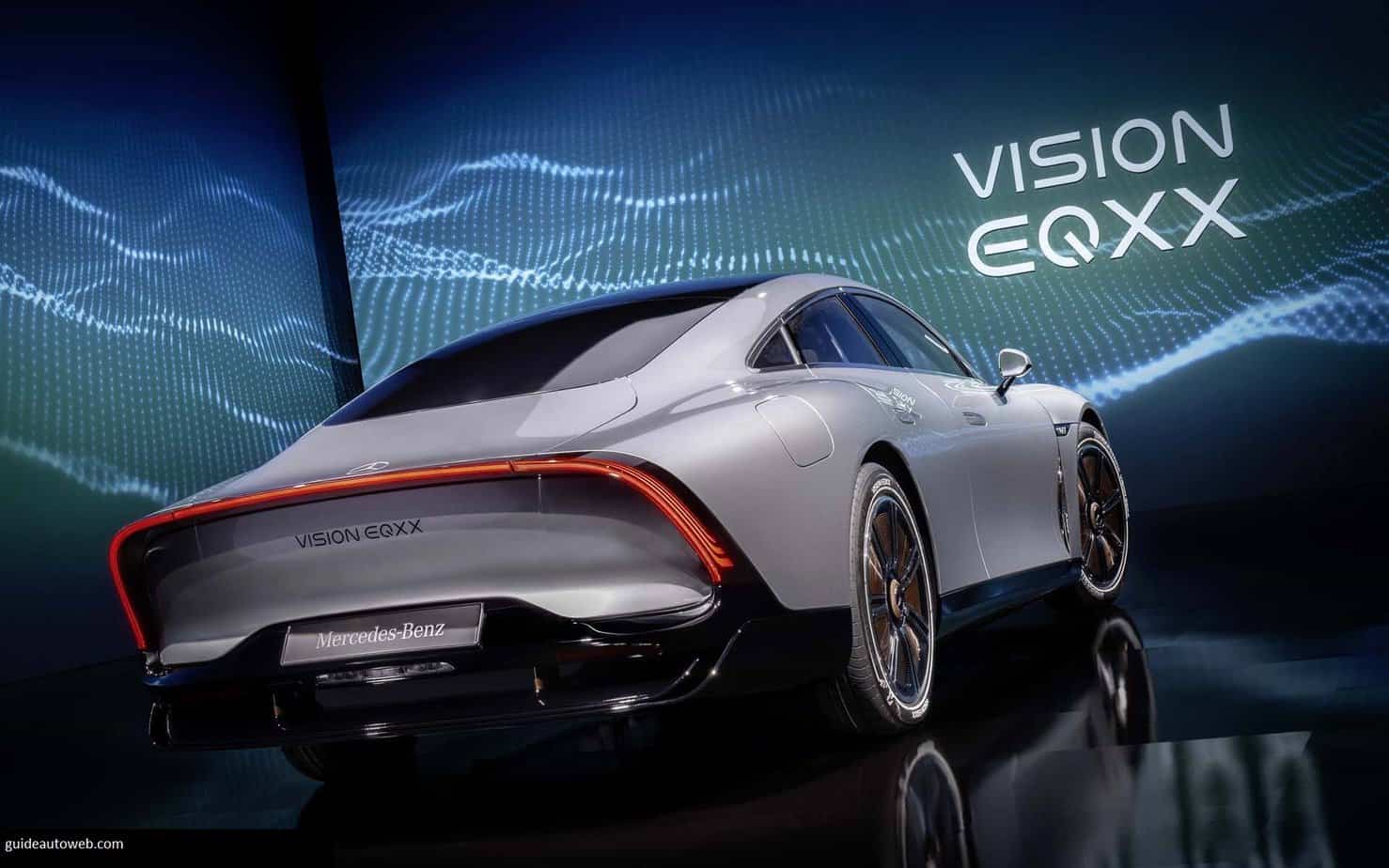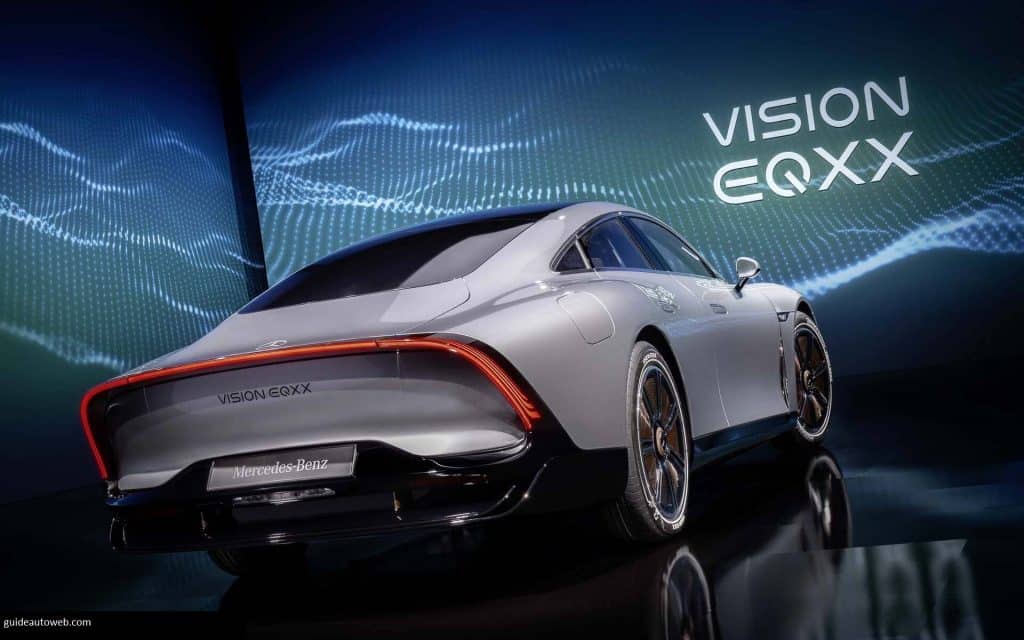 Compared to the first long test run, Mercedes this time had to deal with higher temperatures, up to 30°C, and heavier traffic. Enough to test the air conditioning system, equipment that can be energy-intensive. But the EQXX has an advanced climate management system, so air conditioning was only needed for 8 hours of travel.