A Comprehensive Guide to Electric vehicles Charging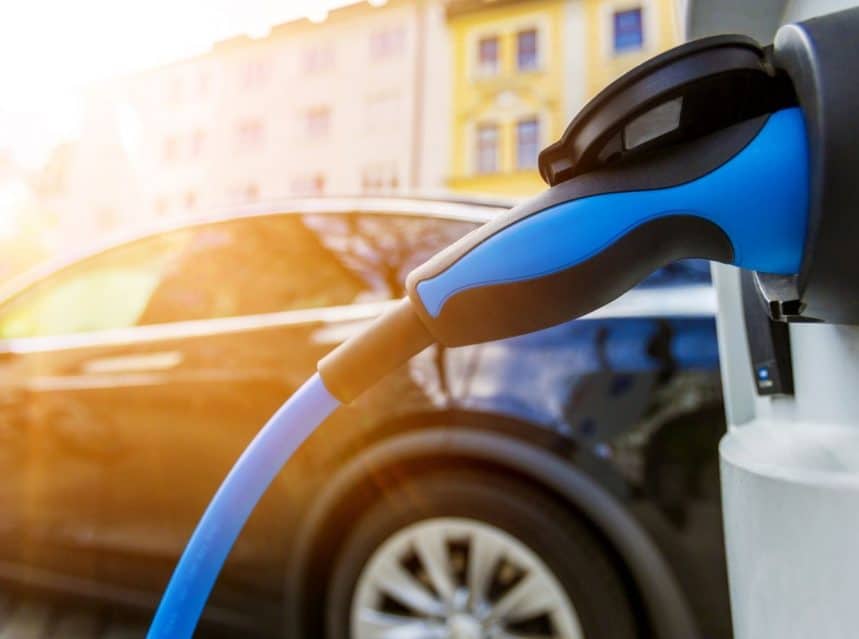 This comprehensive guide about electric vehicle charging (EV charging) will answer all the questions you have in your mind.
In addition to a superb driving experience and significant savings on fuel, one of the major difference electric vehicles offers is the convenience of charging an EV over the errand of paying a visit to a gas station to fill up. Nowadays, electric vehicles are great daily drivers, and you just need to plug them in to keep them charged.
However, for non-electric vehicle drivers, the biggest factor that holds them back to not adopt an EV is the inconvenience they go through when finding an EV charging station. You cannot always plug in your electric vehicle with existing infrastructure whenever and wherever you'd like. It is the main reason that keeps people and organization from buying an electric vehicle for their daily commute.
Moreover, cost variables, parking fee, and limited access hours of an EV charging station makes things more complicated. But, driving an EV doesn't have to be pricey or hard.
If you have an EV or considering buying one, this guide will help you to know the basics. I will cover almost everything related to EV, including the things you need to charge your EV at home and how to maintain your EV charge while traveling.
So, why is it a wise decision to have an EV rather than a conventional vehicle?
Benefits of Electric vehicles
There're a number of benefits of having an EV, such as;
1- Cost-Efficient
An EV owner enjoys a significantly lower running cost. The power needed to charge an electric vehicle costs significantly less and provides a great mileage rating than a petrol/diesel vehicle. You can also use a handy calculator to calculate the savings if you are following a strict budget.
2- Less Maintenance Cost
An electric vehicle features far fewer moving parts than a conventional vehicle. EVs require minimum servicing and need no expensive exhaust systems, fuel injection systems, starter motors, etc., saving you a considerable amount of money.
3- Environment Friendly
Unlike conventional vehicles that use petrol or diesel, EVs are environment friendly and keep the environment clean. They help you to avoid harmful air pollution caused by exhaust emissions.
4- Eco-Friendly Materials
Nowadays, the use of eco-friendly products and materials is becoming a trend for EVs. For instance, the Nissan Leaf's bodywork and interior are partly made out using green materials like plastic bags, recycled water bottles, old car parts, etc.
5- Improved Safety
Recent studies have indicated that various EV features are great for improving safety. Electric vehicles tend to have a low center of gravity, making them less likely to roll over. Moreover, it also reduces the chances of major explosions and fires while also improve Ev's durability.
Electric vehicles Charging Terms
Before we dig any further, it is essential to know the different aspects of EV charging. Below I have briefly defined some EV charging terms;
1- OnboardOnboard Charger
The onboard charger for EV comes manufacturer-installed for level 1 and level 2 charging. It is responsible for converting AC to DC power that is intended to charge the vehicle's battery. Depending on the charging rate, most onboard chargers provide 6.6kW on BEVs (battery electric vehicles) and 3.3kW on PHEVs (plug-in hybrid electric vehicles).
2- Electric Vehicle Service Equipment (EVSE)
Electric Vehicle Service Equipment acts as the intermediary between a vehicle charging port and a power source. It is generally mounted with a wall. The device is responsible for relaying the AC to the vehicle without any interruption.
3- Level 1 Charging
Level 1 charging is a slow form of electric vehicle charging. Almost all the latest models of EV come armed with a cord connecting the onboard charger and a 120V household outlet. The setup delivers up to 4mph, which doesn't sound great at all. However, it is perfect for EV occasionally used (up to 40 miles per day).
4- Level 2 Charging
Unlike Level 1 charging, it provides power up to 240V through an EVSE connected to your electric vehicle or through a 240V outlet using an adapter or cable. Level 2 charging can hit up to 80 amps, giving you a range of up to 65 miles in an hour of charging.
5- Direct Current Fast Charging (DC)
For DC fast charging, the charger is similar to a gas pump machine in terms of size. All the modern vehicles like Tesla, Nissan, BMW, Chevy, and Mitsubishi has their supercharger network. The superfast chargers offer up to 80% electrical charge in just half an hour.
The Cost of Charging an EV at a Public Station
When you are on the road, and your EV is running out of juice, the situation gets a little more complicated. Most public stations have access restrictions, charge fees, or require a membership card. That is why many EV owners hold multiple charging station accounts to avoid the risk of running out of charge when on the road.
Usually, the station host defines the Level 2 station's fee, and you may see a price up to $5 per hour. It doesn't include a parking fee depending on the location. However, if you like to save yourself some time with DC fast charging, you should expect a higher price.
However, if you are a new EV buyer, you should take advantage of some manufacturers' free charging packages to enjoy up to two years of free charging.
Wrapping Up
That is all about EV charging. Electric vehicles deliver an excellent driving experience and are environment friendly. Moreover, they also cost less than a conventional vehicle in terms of maintenance and running. There are plenty of charging stations that allows you to charge your EV: OhlaStore You can also charge your EV at home by installing a home charging point. In this regard, you will have to use an EVSE supply cord for a 3-pin plug outlet as a backup. A fully installed EV home charging point cost around $600 with the OLEV grant.
SIGNUP FOR OUR NEWSLETTER:
Sign up to receive email updates on new posts