Fisker Ronin: The electric convertible GT with record autonomy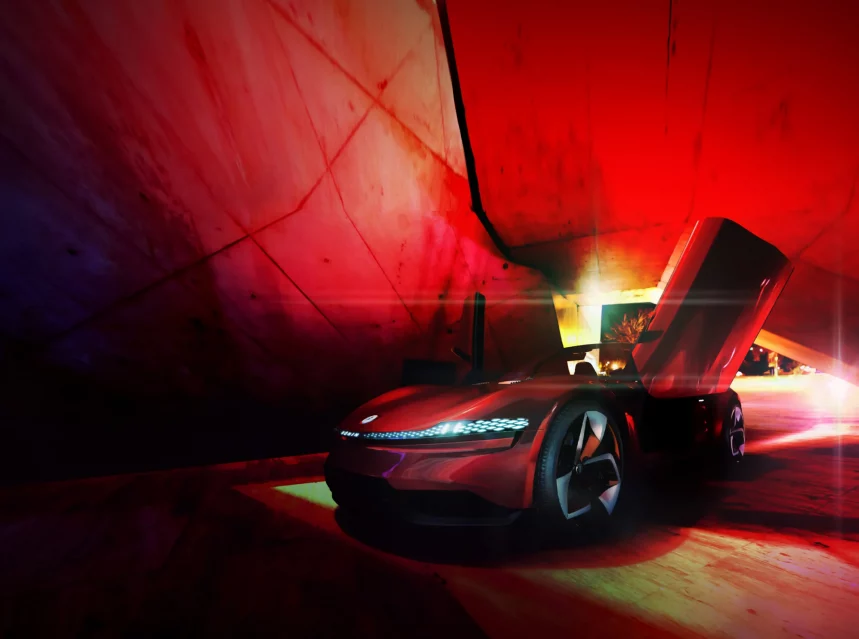 Fisker has just given a new taste of Project Ronin, a sports model that promises record autonomy.
Two new models are in preparation at Fisker. In addition to the Pear, a compact vehicle more affordable than the Ocean, the brand is concocting a sporty moose model, which it is currently calling Project Ronin.
After making this machine official in May 2022 with a first teaser, here is a new image of the vehicle, which tells us more about its look. We see in particular the presence of the doors with opening in elytron, at least those of the front. Because this four-seater GT will have four doors. Those for the rear passengers should therefore also have this type of opening, with the direction reversed.
This will not be the only peculiarity in the silhouette. Fisker also announced that Project Ronin will be discoverable! In terms of design, we discover the front face, with optics forming a light strip.
The Ronin Project will become Fisker's flagship, an image product that offers the best technically. The brand has bluntly promised the best autonomy of a production electric vehicle. The battery will be integrated into the structure of the vehicle.
Fisker intends to unveil the model in August 2023, we imagine during the Pebble Beach elegance contest. Production will start in 2024.
SIGNUP FOR OUR NEWSLETTER:
Sign up to receive email updates on new posts