Fisker Unveils its Electric Pickup Truck, Alaska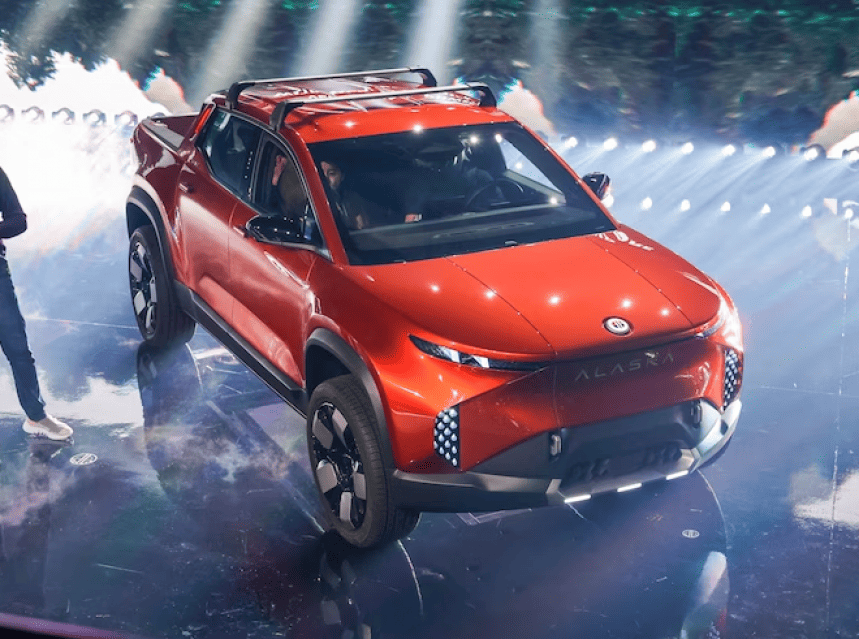 Fisker recently held a press conference to showcase its exciting new lineup, including three models set to join the Ocean by 2025.
The company has already begun delivering its much-anticipated electric SUV, the Ocean, this spring. However, there's no time to rest for the American firm as it gears up for more exciting releases. During the conference, Henrik Fisker, the CEO, presented tangible versions of their upcoming models, a first for the eager audience.
The showstopper of the event was the Ronin, a striking GT coupe/convertible with a retractable carbon fiber roof. Boasting four butterfly doors and seating for five, it almost feels like a convertible sedan. Its performance specifications are simply jaw-dropping: an incredible 1000+ horsepower generated by three motors, accelerating from 0 to 100 km/h (0 to 62 mph) in an astonishing 2 seconds. What's more, the Ronin promises an impressive range of over 950 km (590 miles).
At the opposite end of the spectrum lies the Pear (Personal Electric Automotive Revolution), an entry-level compact SUV. Fisker's design prowess shines through, evident in its unique hatch that disappears below the bumper rather than the conventional upward opening. Sporting a bubble-like windshield that elegantly pushes back the pillars, the Pear exudes distinctiveness. While technical details are yet to be disclosed, Fisker has reiterated its commitment to making the Pear an affordable option, aiming for a starting price below €30,000 in Europe.
Last but not least, Fisker's attention turns to the American market with the introduction of the Alaska, an electric pickup truck. Based on the adapted Ocean platform, the Alaska boasts a range of 370 to 550 km (230 to 342 miles) approximately. A remarkable feature of the Alaska is the seamless transition between the truck bed and the cabin, offering an uninterrupted interior space.
Anticipated to begin deliveries in 2025, the Alaska starts at $45,400 in the USA, with reservations available for all models – Ronin, Pear, and Alaska.
SIGNUP FOR OUR NEWSLETTER:
Sign up to receive email updates on new posts