Hold onto your hats, because the Aspark Owl has just made its grand entrance from the Italian production lines. This impressive electric marvel, initially conceived in Japan, is returning to its roots for an exclusive limited release. Buckle up, as we're about to explore one of the planet's most luxurious (and speediest) electric cars.
Back in 2005, the ingenious minds at the Japanese company Aspark embarked on a remarkable seven-year journey into the world of electric vehicles. Despite their years of hard work, no production model had emerged until now. Enter the Aspark Owl, a groundbreaking creation. With two distinct versions, this hypercar promises to be one of the fastest and most luxurious vehicles out there. As per the Japanese creators, this electric wonder boasts "the four most potent electric motors ever to grace an automobile."
Brace yourself for these numbers: a total power output of 1,980 horsepower (or 1,456 kW) and a maximum torque of 1,920 Nm. It's got a range of approximately 400 kilometers. And here's the real kicker – it can zoom from 0 to 100 km/h in a mere 1.72 seconds, touching a mind-boggling top speed of around 413 km/h. These extraordinary feats have earned the Aspark Owl not one but two Guinness World Records, proudly recorded in the United Kingdom.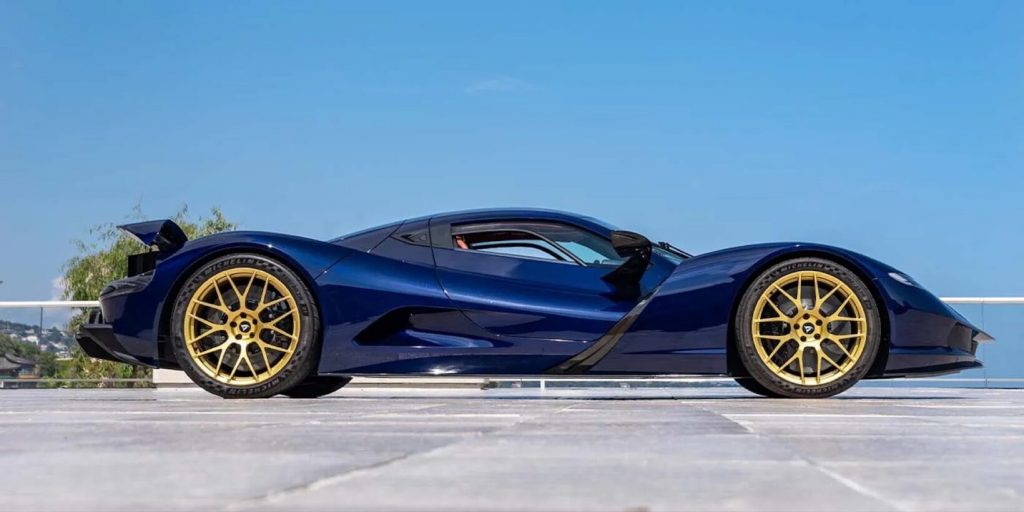 If you happen to be in Monaco this summer, you might have caught a glimpse of this electric marvel. For those in Japan, an exclusive public debut is just around the corner. But don't wait too long because there are only 50 units slated for production, and they'll be distributed worldwide. Now, let's talk price. The "base" model of the Aspark Owl will start at $2.9 million. It's an investment, but there's a premium version – a sleek carbon fiber body – that'll set you back $3.5 million!
Until recently, the Aspark Owl reigned as the world's costliest electric vehicle. However, it's just been nudged out by the B95 from Automobili Pininfarina. This one-of-a-kind hypercar, crafted by hand in a limited run of just ten, boasts an all-electric powertrain delivering a jaw-dropping 1,900 horsepower. All this luxury comes with a price tag of $4.4 million.