Subaru first Electric Vehicle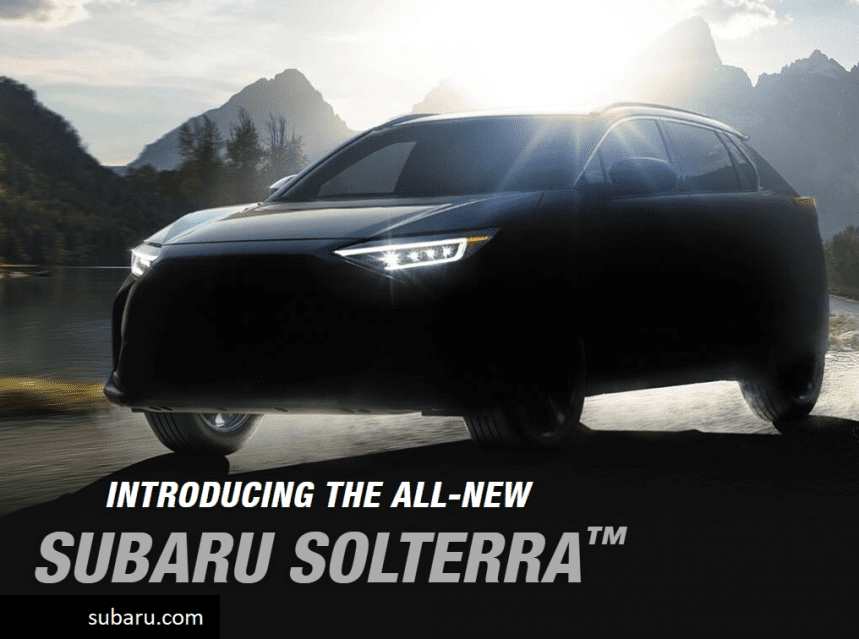 Based on technology developed with Toyota, the Subaru Solterra will take the form of a C-segment SUV. Launch expected in 2022.
Union of the Latin words sun (Sol) and earth (Terra), the Solterra is based on the new e-Subaru Global platform. Developed with Toyota, it is considered an equivalent to the Japanese group's e-TNGA platform.
Classified in the compact SUV category, Subaru's first model is limited for the time being to simple teasers. No technical details were revealed. However, we can imagine a configuration close to Toyota's future electric SUV. A model prefigured by the BZ4X concept presented in April in Shanghai.
Intended for an international career, the electric Subaru Solterra will be available from mid-2022 in Japan, the United States, Canada, Europe and China. To be continued !
SIGNUP FOR OUR NEWSLETTER:
Sign up to receive email updates on new posts