Twike 5: the strange three-wheeled Electric Car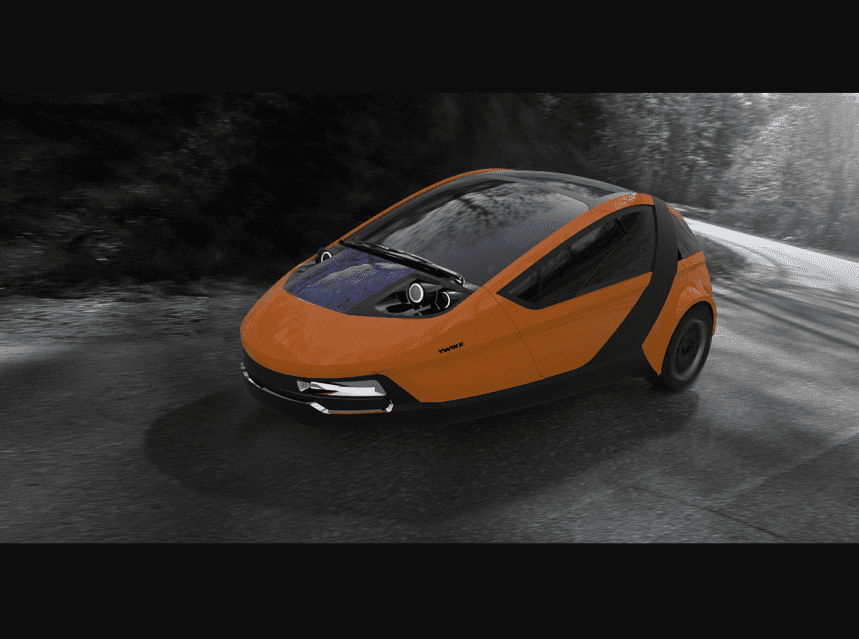 Twike will finally launch its new three-wheeled car, named Twike 5. The production's start is planned for mid-2022.
The Twike 5 should have initially been released in 2020, but the Covid-19 pandemic has delayed its launch. Twike finally announces the launch of its new three-wheeled vehicle and shares its technical sheet with us.
Its drive system comes out of the Vitesco Technologies' factories, which has taken over technology from Continental's engine division. Many manufacturers have used the same system for their electric cars and it's ideal for a small vehicle, with a restricted build.
With its power of 70 kW, or 95 horsepower, the Twike 5 will be able to accelerate from 0 to 100 km / h in 3.8 seconds. The most important ingredients for the high energy efficiency of this vehicle are low weight, the small frontal area and a minimized cw-value.
The Twike 5 for the driver and the passenger as an option. This will allow energy to be recovered from the battery in a marginal way. The German company explains that it is as an opportunity for users to carry out their physical activity in a useful way.
The four batteries will also have an effect on the maximum speed, which the brand will adjust to maintain a decent range. The largest of the batteries will be able to go up to those famous 190 km / h.
Equipped with a 15 kWh battery, the smaller version will offer a range of between 150 and 250 km for a top speed of 120 km / h. The two intermediate versions will carry 20 kWh and 25 kWh batteries. The first will have a range of between 200 and 330 kilometers and can reach 140 km / h. The second will be able to aim for 415 km of autonomy and climb to 155 km / h at peak speed.
The price of the Twike 5 is expected to start at US $ 56,700. Production is expected to be limited to 500 units and deliveries will begin in 2022.
SIGNUP FOR OUR NEWSLETTER:
Sign up to receive email updates on new posts