Maintenance cost of Electric Vehicle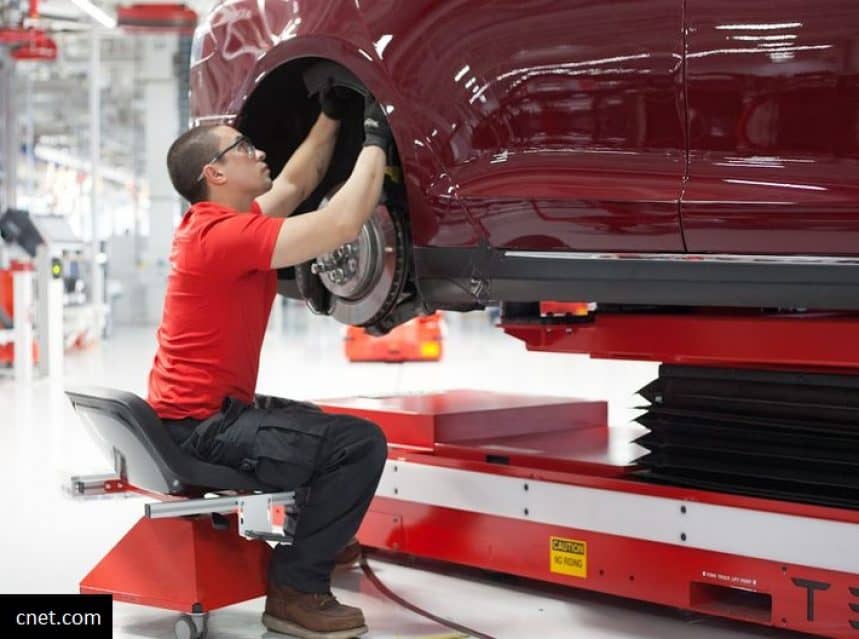 Electric cars are fairly simple vehicles: an electric motor, a battery, a transmission system without a gearbox, and a lot of electronics. The mechanical elements are thus limited while the electric motors are recognized for their longevity and their almost zero maintenance.
EVs are becoming increasingly popular, but how much will it cost to keep them running? The answer depends on the type of vehicle and its age.
Pads Replacement
Compared to a gasoline or diesel car, there are many maintenance operations that disappear on an electric car: oil change, timing belt, spark plugs, etc. Only the elements such as the brake pads / discs or the tires need to be changed regularly, accompanied of course by the wipers and the washer.
Regarding the brake pads, it is interesting to note that the braking energy recovery systems fitted to many electric cars allow the pads to be relieved and therefore changed less often.
Battery Replacement
Regarding maintenance operations specific to the electric car, some manufacturers require a regular check the battery's state, generally every year.
Battery Charging
In addition to the initial purchase price, there are also ongoing costs associated with owning an EV. These include charging costs, which vary by location. You can find out how much these costs will add up to by visiting PlugShare.com.
Insurance
It costs about $100 more per year to insure an electric vehicle compared to similar gasoline or diesel models, according to a Forbes Advisor analysis of car insurance rates for top-selling vehicles.
Car insurance rates: Electric vehicles vs. gas vehicles:
| Model | Average annual car insurance cost (electric model) | Average annual car insurance cost (gas-powered model) |
| --- | --- | --- |
| Chrysler Pacifica | 1,986 | $1,891 |
| Ford Fusion | $2,041 | $1,865 |
| Ford Escape | $1,831 | $1,663 |
| Honda Accord | $1,888 | $1,988 |
| Honda CR-V | $1,831 | $1,574 |
| Toyota Camry | $1,970 | $1,899 |
| Toyota Corolla | $1,823 | $1,909 |
| Toyota Highlander | $1,904 | $1,757 |
| Toyota RAV4 | $1,776 | $1,704 |
| Subaru Crosstrek | $1,843 | $1,606 |
| Average | $1,889 | $1,786 |
Source: Quadrant Information Services
Conclusion
While it is still difficult to quantify the exact maintenance costs of an electric car, it is commonly accepted that these are about 25% lower than a gasoline or diesel car. We understand a little better then that not all dealers are excited about the arrival of electric vehicles …
If you are an electric car user, please do not hesitate to share your experience in the comments of so that we can update and supplement our information.
SIGNUP FOR OUR NEWSLETTER:
Sign up to receive email updates on new posts