After the concept comes the production version. Toyota is lifting the veil on the final version of the bZ4X, its first electric SUV.
Pragmatic or skeptical, we will never know. After a first attempt with the Lexus UX300e, the Japanese group is launching the Toyota bZ4X. The electric SUV is based on an e-TNGA platform, developed in partnership with Subaru, which will soon disclose the Solterra.
One Motion Grip steering wheel
Shorter than a Toyota RAV4, the bZ4X has a 160mm longer wheelbase. This corresponds to a total value of 2.85 m. On the trunk side, it announces a total volume of 452 l in the five-seater configuration.
The interior differs significantly from Toyota's habits and takes a futuristic definition.
This is particularly the case behind the cockpit, with a 7-inch digital instrumentation set back, behind a Yoke-type steering wheel called One Motion Grip, it is based on a by-wire system devoid of mechanical connections, allowing it to offer a variable gear ratio and to reach the stop with only 150° of angle.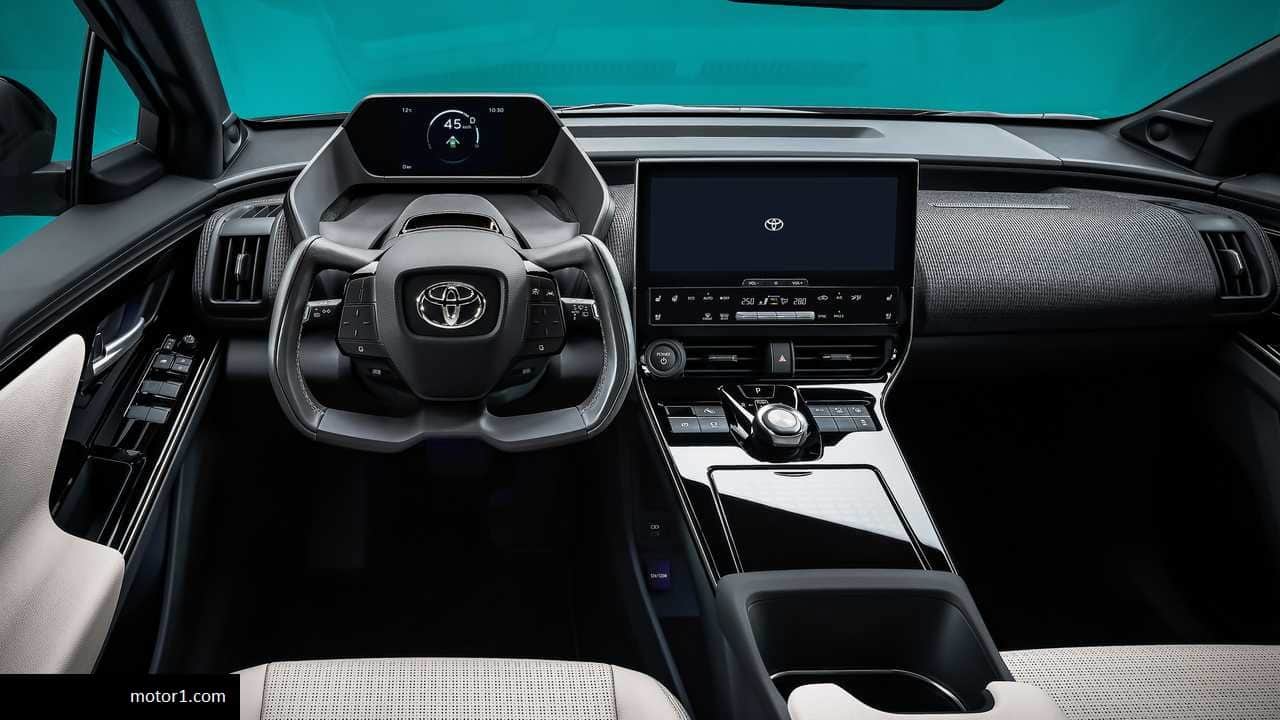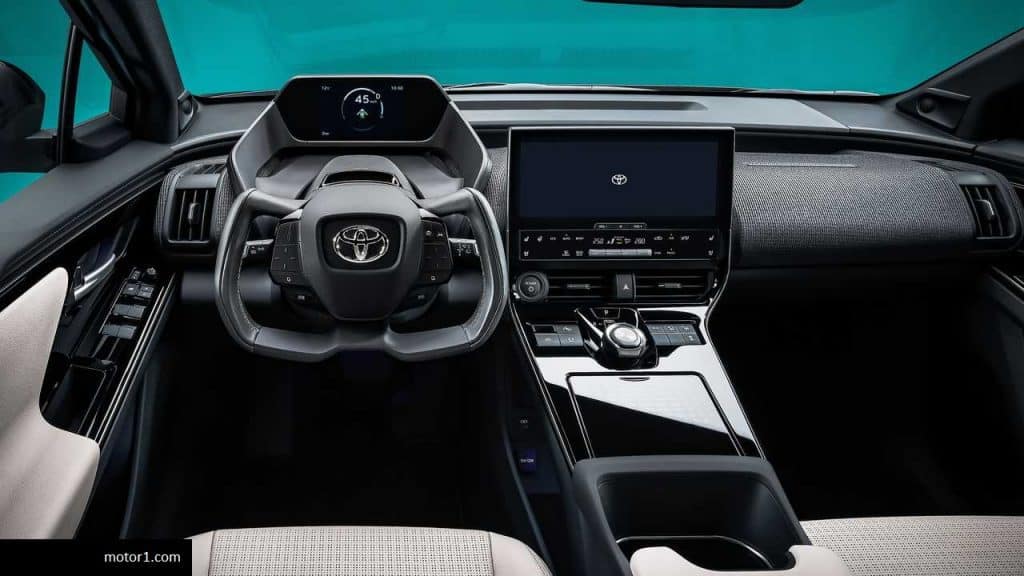 Horsepower of the bZ4X
The Toyota bZ4X will be available with a front-mounted engine producing 204 hp and 265 Nm of torque. Its 0-100 km / h in 8.4 seconds and its top speed of 160 km / h do are quiet, but it should offer the best possible range.
An all-wheel drive version will also be added to the catalog with two electric motors of 109 hp each. The combined power does not reach new heights with 217 hp and 336 Nm of torque. However, this version will offer several adapted driving modes.
Up to 450 km of autonomy
The electric SUV offers a battery of 71.4 kWh. The range values have not yet been communicated, but Toyota is considering a range of 450 km WLTP in the best configuration
On the charging side, the bZ4X can aim for a maximum power of 150 kW on a DC fast charging station with its CCS Combo port.
We will have to wait until the end of next year to have an 11 kW three-phase on-board charger. It may also have an optional solar panel on the roof to recharge the battery and promote autonomy. Finally, Toyota indicates that the battery will lose only 10% of its capacity after 10 years or 240,000 km.