An American gas station switches to 100% electric.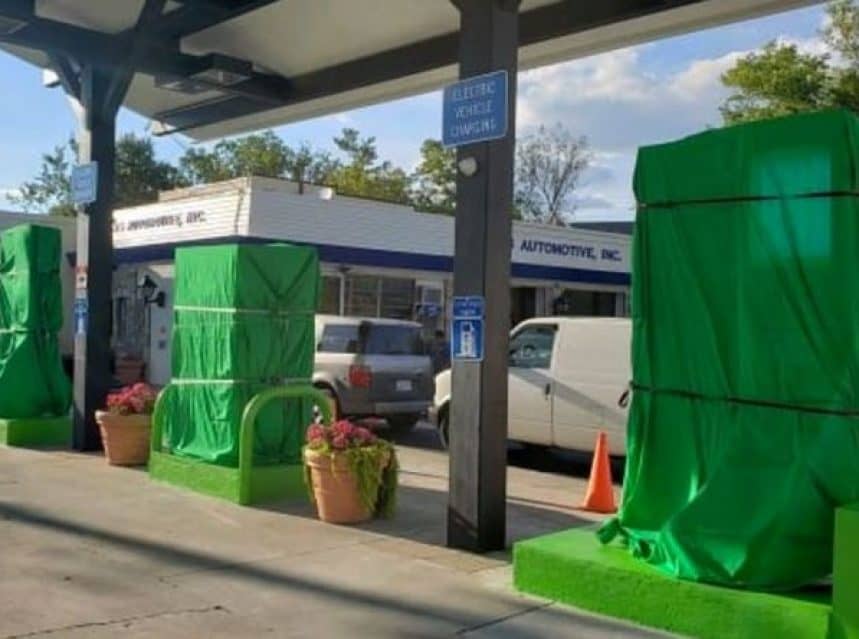 The RS Automotive service station located in Takoma Park in Maryland, not far from Washington, has become the first establishment of its kind to convert to all-electric in the United States. The tank was dug up and the pumps replaced by fast charging stations allowing four vehicles to be charged simultaneously with a power of 200 kW.

The transformation was funded by the company EVI, which specializes in converting thermal vehicles to electricity, as well as by the administration of Maryland via a grant of $786,000. The state has around 21,000 electric vehicles on its roads and a "zero emission" taxi service has been set up in Washington.
RS Automotive owner Depeswar Doley was already considering the conversion when approached for the project. "Our gasoline sales volume was very low, especially after 8:00 p.m. I don't expect to get super rich with it, but it's good for the environment, and I'm willing to take the risk,".
The point on which the boss wonders the most is that of usage habits, given the length of the charging time of electric vehicles (several tens of minutes) compared to the full of their thermal equivalents. He has set up a relaxation area in his establishment with benches, coffee maker and TV.
SIGNUP FOR OUR NEWSLETTER:
Sign up to receive email updates on new posts