MG Cyberster, new teaser of the electric roadster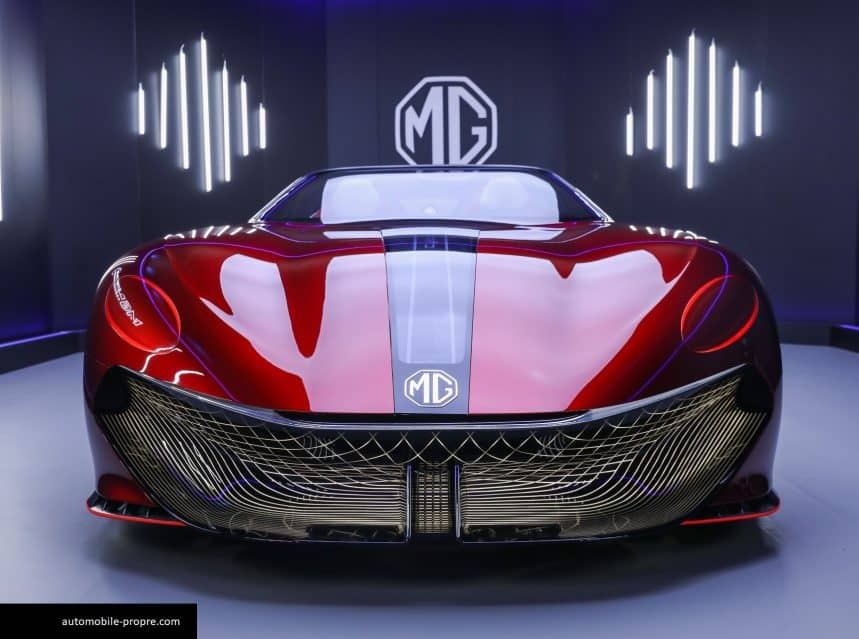 MG has released a first teaser of its Cyberster electric roadster. The production is approaching for this model.
At the start of 2021, MG presented the Cyberster concept at the Shanghai Motor Show, a sporty 100% electric roadster with a gothic look and impressive characteristics on paper. Eminently inspired by Tesla Roadster! And intended to embody the modern version of the great classic MG B.
A few days ago, the brand released a video teaser, which reveals a little more. See the video below.
We notice very original light signatures, and especially at the back, the resumption of the design of the English flag "Union Jack", already seen at Mini, but this time in the other direction.
We can also see at the opening of the hard roof, a cockpit covered with two-tone red and white leather, a "Yoke" type steering wheel from Tesla.
At the end of the video, we also understand very clearly that the opening of the doors is of the "elytron" type, making this Cyberster a very original electric car.
MG announced by presenting the concept that it would hit 62 mph (100 km/h) from a standstill in less than 3 seconds and provide a maximum range of 800 kilometers (500 miles) on a single charge. There is no doubt that it will be one of the most interesting electric sports cars of the coming years.
SIGNUP FOR OUR NEWSLETTER:
Sign up to receive email updates on new posts