Tesla Roadster 0 to 60 mph in 1.9 s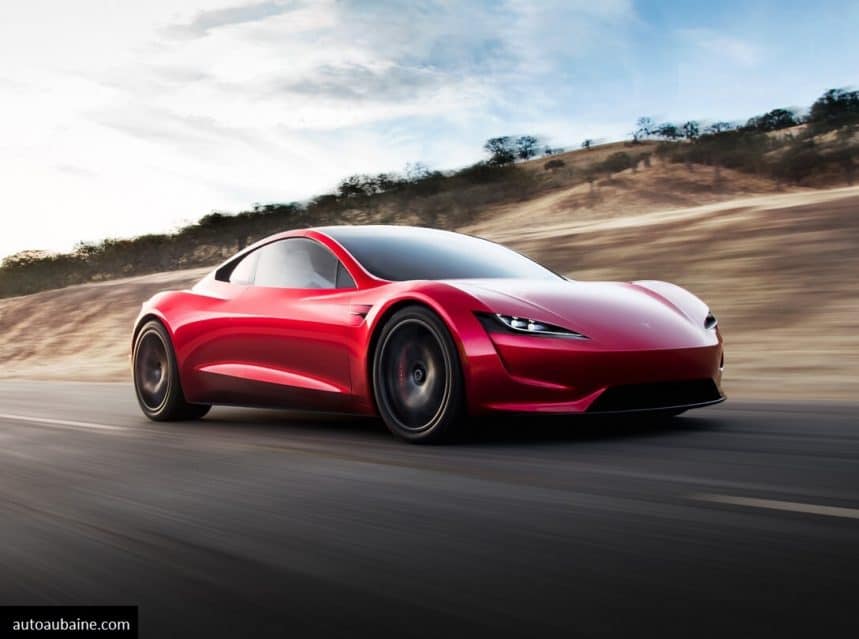 The Tesla Roadster is an all-electric supercar produced by Tesla, Inc. It was first announced in November 2017 and is planned to be released in the second half of 2023.
The Roadster is a 2-door, 4-seater sports car that is designed to be fast, powerful, and environmentally friendly. It features a sleek, aerodynamic design and advanced technologies such as all-wheel drive and torque vectoring.
The Roadster is powered by four electric motors, one on each wheel, which provides instant torque and high power output. According to Tesla, the Roadster can accelerate from 0 to 60 miles per hour (mph) in just 1.9 seconds, making it one of the fastest accelerating production cars in the world. The top speed of the car is over 250 mph. Please note that these numbers are based on Tesla's claims and has not been independently verified by third party.
The Roadster is also equipped with advanced battery technology, which allows it to have a range of 620 miles per charge (on a single charge), this makes it the first production car to have such a range.
It also has a unique feature called "Plaid Powertrain" which consists of 3 electric motors. This allows the car to accelerate even faster and reach a quarter mile in just 8.8 seconds.
The Roadster is expected to have a base price of $200,000, and reservations are being taken with a $50,000 deposit.
SIGNUP FOR OUR NEWSLETTER:
Sign up to receive email updates on new posts