Lotus Emeya: A 900 HP Electric Sedan Unveiled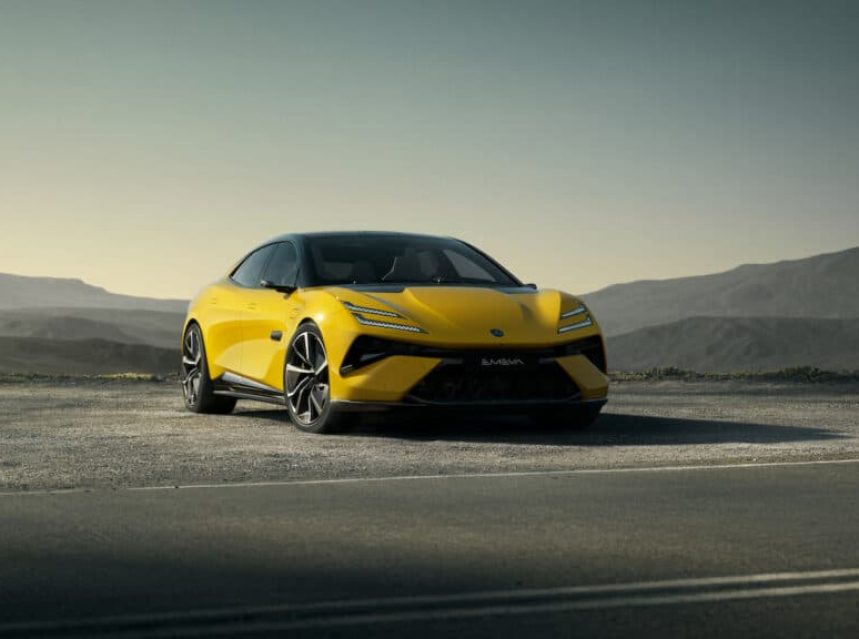 Lotus is expanding its horizons beyond lightweight sports cars with the introduction of the Emeya, a 4-door electric GT sedan boasting over 900 horsepower!
Lotus, once known for its nimble sports cars, is evolving into a "global performance brand" with an electrified, family-friendly lineup. The Emira marked the end of Lotus's journey with internal combustion engines, and now, they're diving into the electric revolution with gusto.
When Lotus goes electric, it goes big. After the unveiling of the sizable Eletre SUV, the automaker is back with its first grand touring sedan, the Emeya. This audacious move pits Lotus against formidable rivals like the Audi e-tron GT and Porsche Taycan.
While some technical specs are still under wraps, Lotus isn't holding back on power. The Emeya boasts a maximum power output of 675 kW, which translates to an astonishing 905 horsepower – a figure that rivals the top-tier Eletre, equipped with dual motors. Torque enthusiasts will be pleased to know that the Emeya delivers a jaw-dropping 985 Nm. Speed enthusiasts will appreciate the Emeya's top speed of 256 km/h (159 mph), and the 0 to 100 km/h (0-62 mph) sprint is a mere 2.78 seconds.
The Emeya is no slouch in the battery department either, featuring a robust 102 kWh battery pack. While Lotus hasn't revealed the precise range, it's expected to be in the ballpark of its SUV counterpart, which packs a 112 kWh battery. The Eletre, with its 905 hp, achieves a WLTP-rated mixed driving range of 490 km (about 304 miles). Additionally, the Emeya can handle rapid DC charging at 350 kW, translating to a 150 km (93 miles) range boost in just 5 minutes – provided you have access to high-capacity charging stations!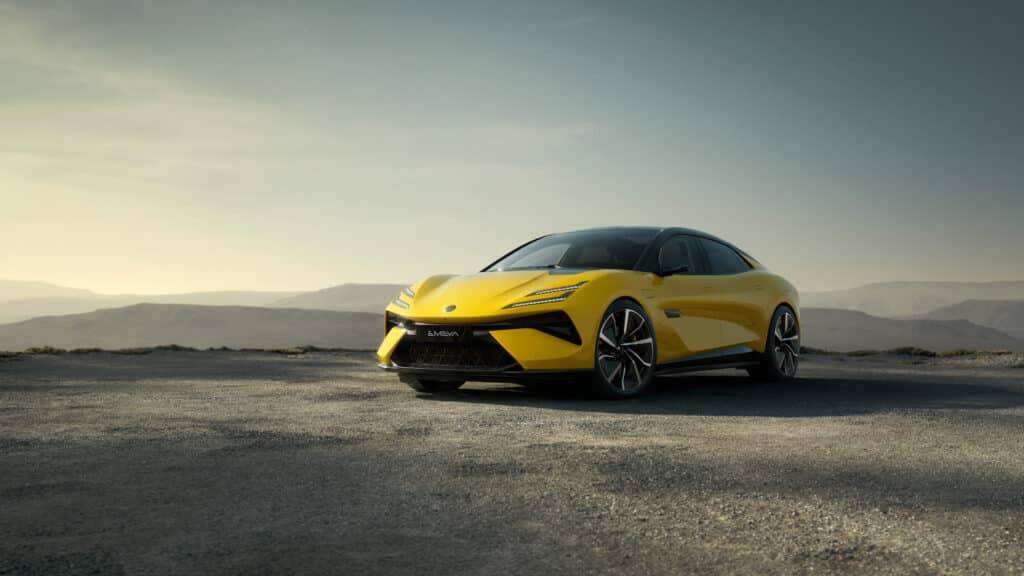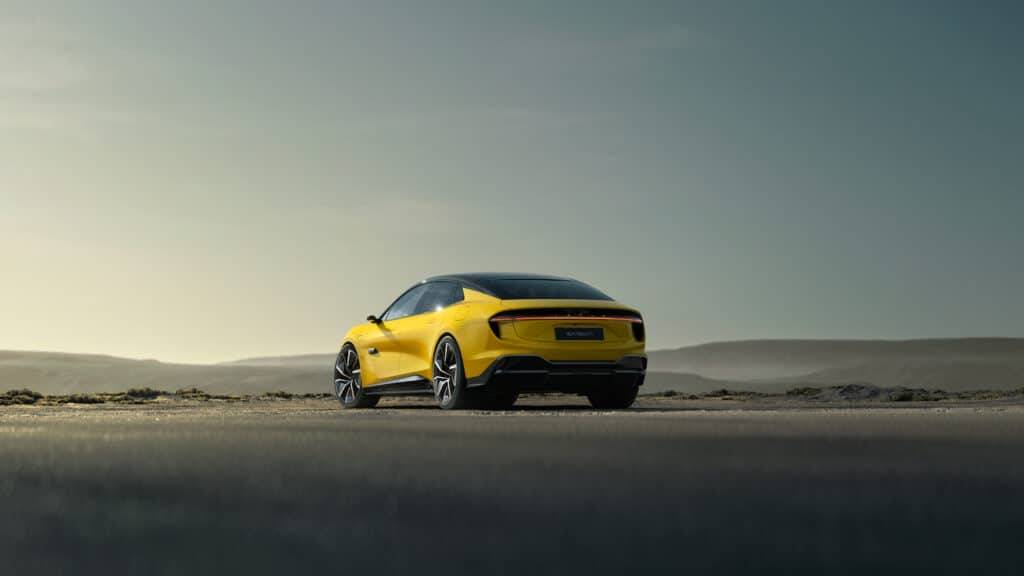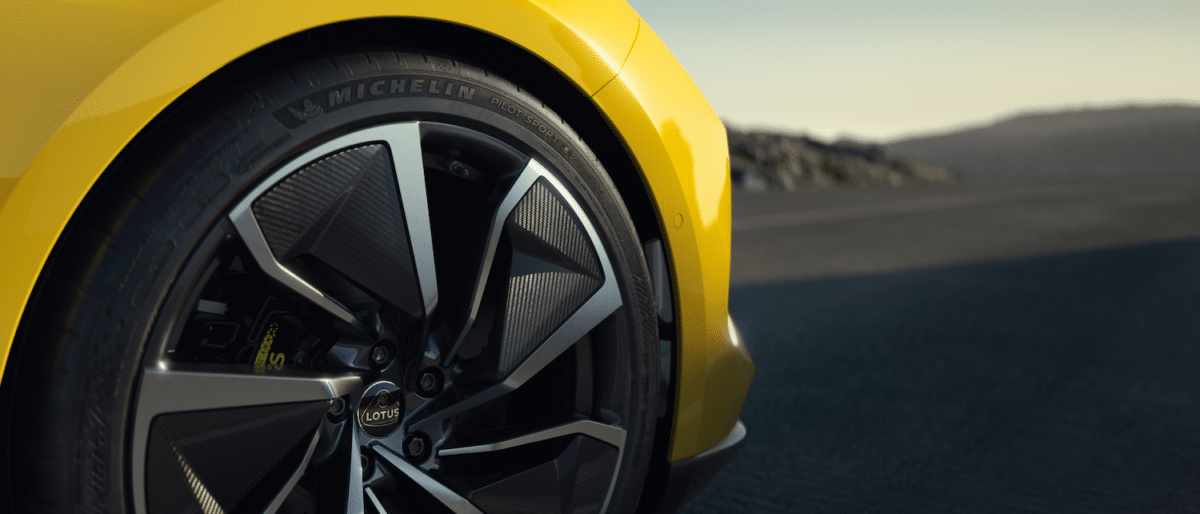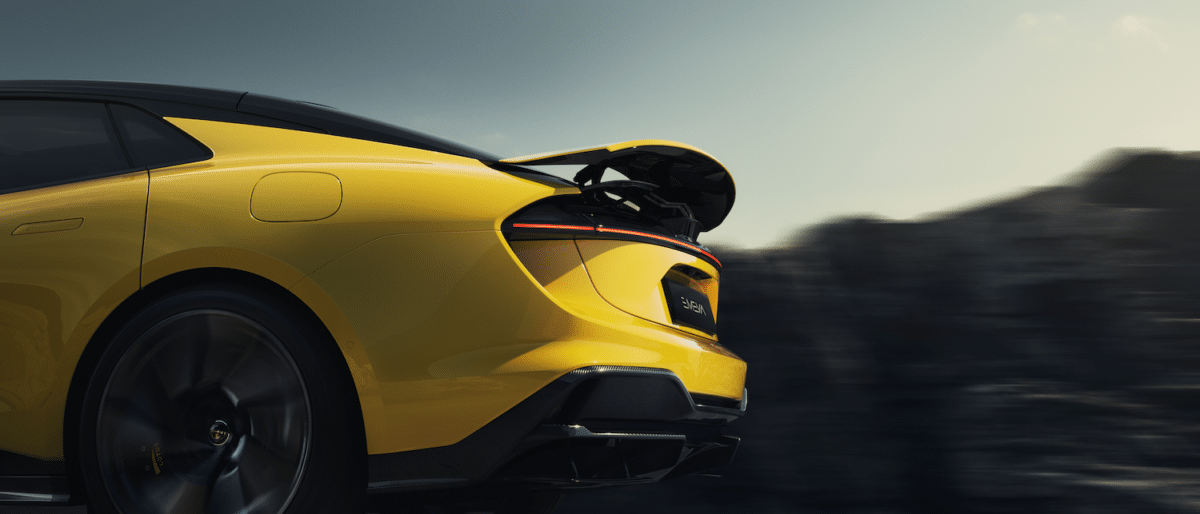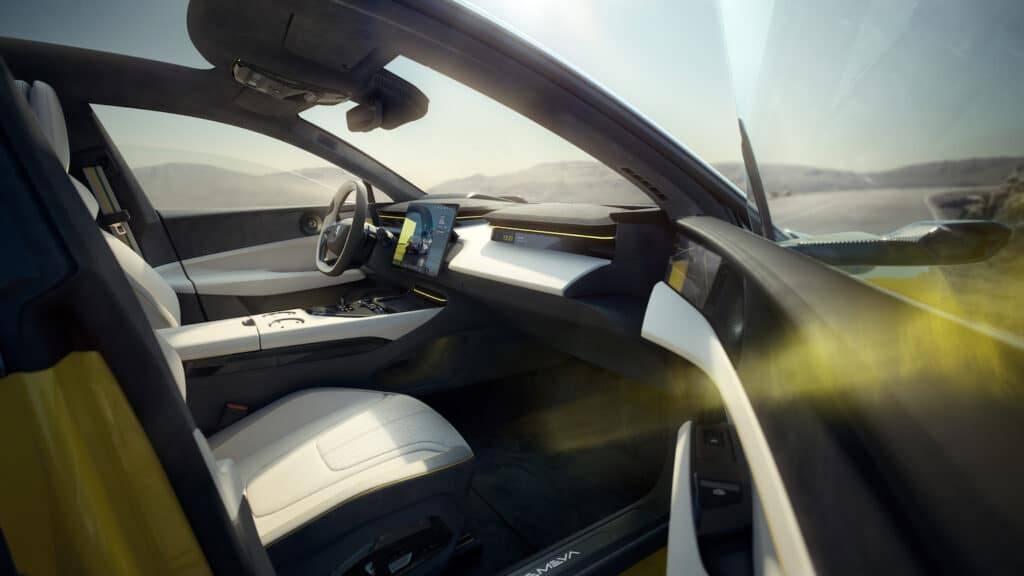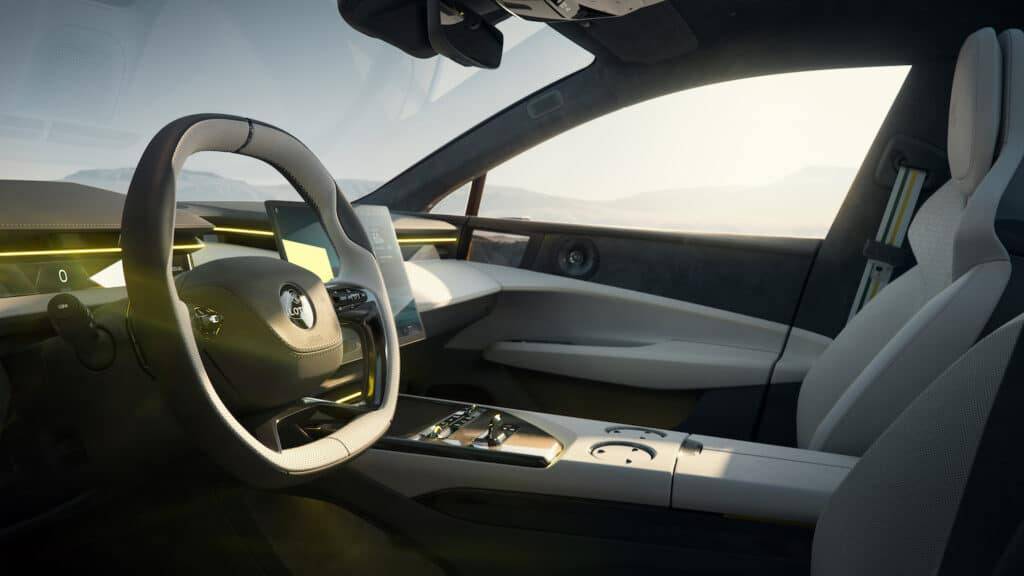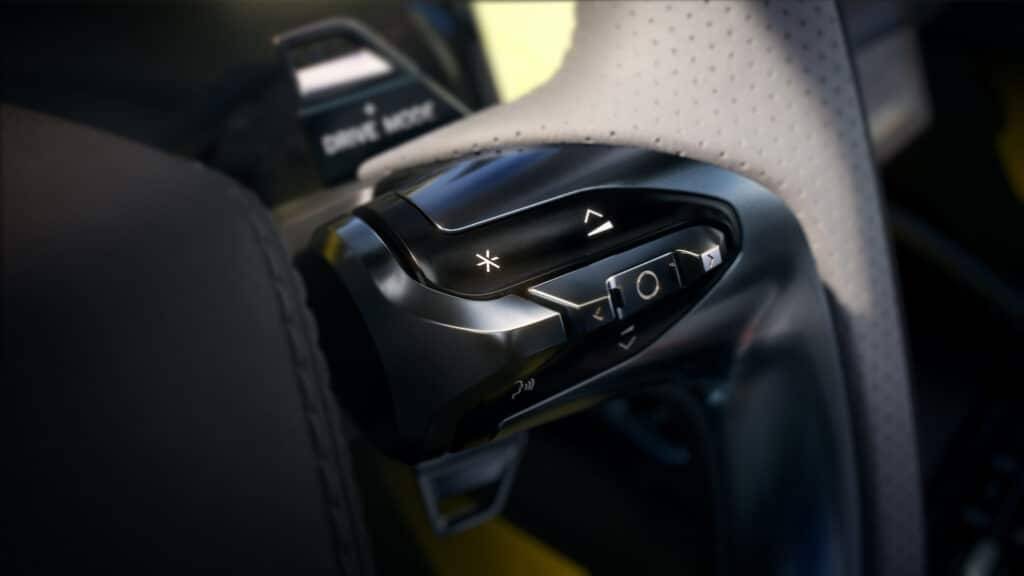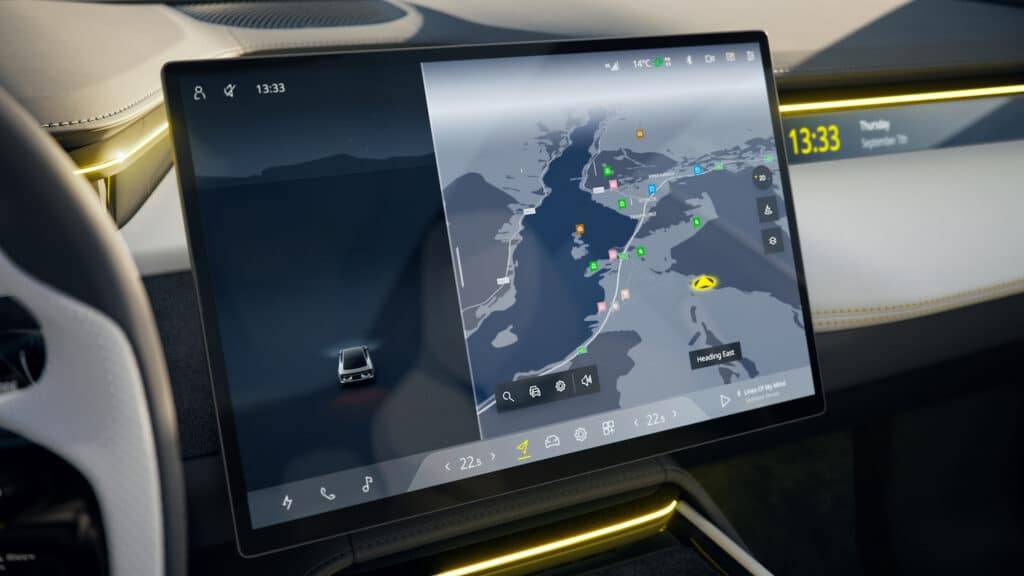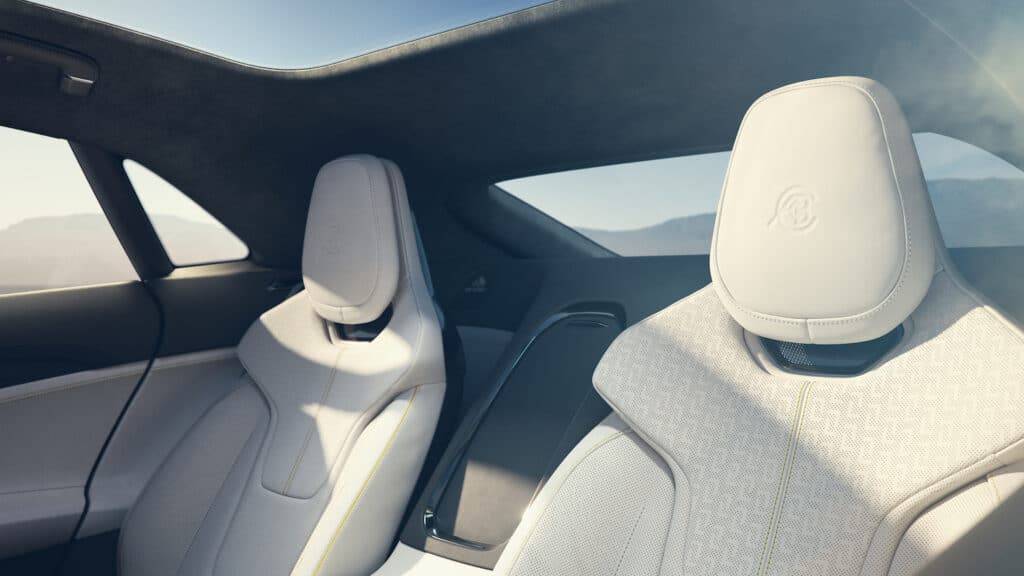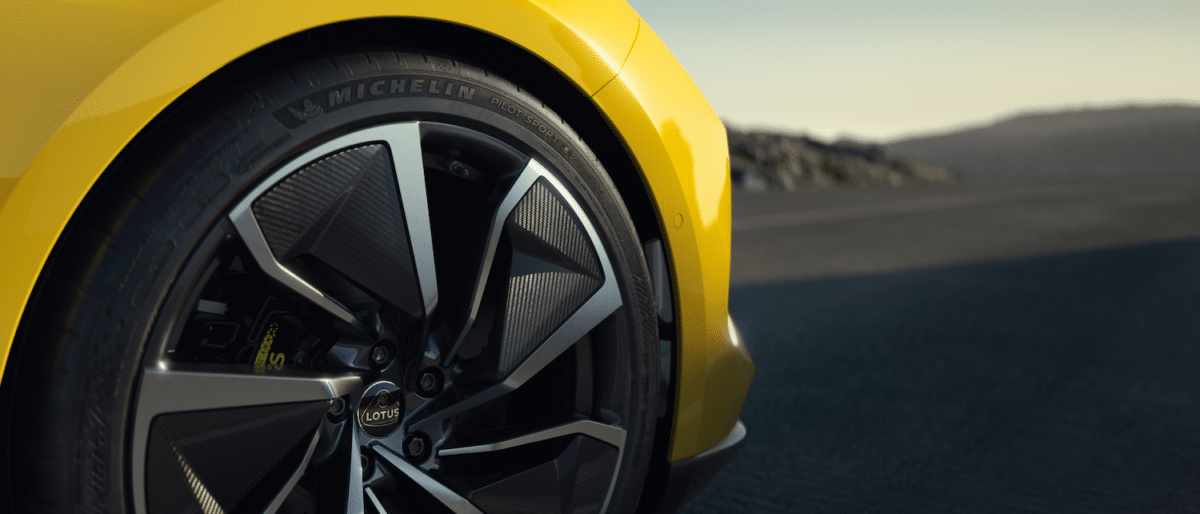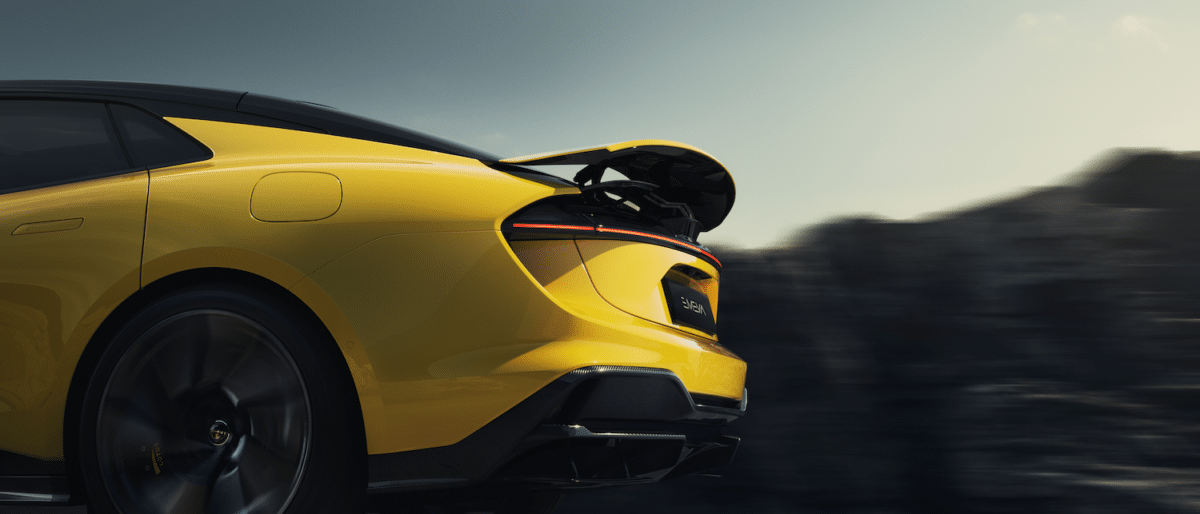 In terms of design, the Emeya follows in the stylish footsteps of the Eletre. Notable features include the distinctive L-shaped lighting signature at the front (now in two tiers), concealed main headlights within the air intake, a sharply defined rear quarter window, a seamlessly integrated black roof, and a subtle rear light strip flanked by ventilation elements. The vehicle also incorporates active aerodynamic aids, including grille shutters, a deployable diffuser, and a spoiler generating a remarkable 215 kg of downforce, enhancing stability and efficiency.
Inside, the dashboard design mirrors that of the Eletre, with a sizable central touchscreen, slender displays facing the driver and passenger, and additional screens in the door panels for side mirror images. The Emeya interior showcases eco-friendly materials crafted from recycled fibers. For audiophiles, Lotus offers an immersive audio system developed in collaboration with KEF. Furthermore, the car boasts electronically controlled pneumatic suspension with sensors that assess road conditions a thousand times per second, ensuring a smooth and comfortable ride.
Lotus has teased more details to come later this year, with plans to commence Emeya production in 2024.
SIGNUP FOR OUR NEWSLETTER:
Sign up to receive email updates on new posts