The electric Mazda 3 is coming and could surprise everyone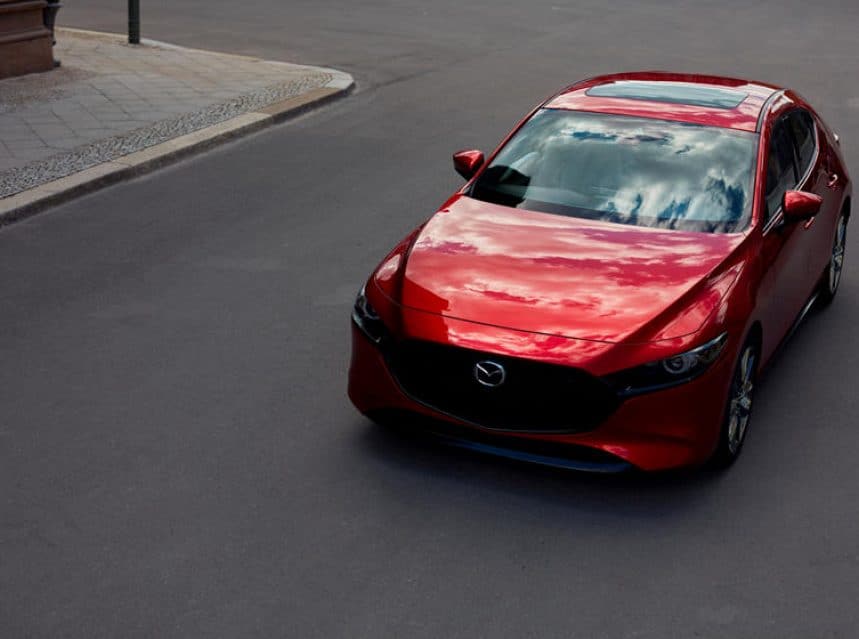 With the MX-30 that is struggling to convince, Mazda has fallen far behind in electrics. But, as the brand has demonstrated many times before, it could catch up with its new generation of compact.
It is clear, except for Nissan, that Japanese manufacturers are lagging in terms of electric cars. Whether in terms of the number of models or even the level of sophistication. Thus, the Honda e, Toyota bZ4X and Mazda MX-30 are well isolated in their respective range and do not particularly shine against the competition, especially in terms of autonomy.
But that could change at least for the Hiroshima manufacturer with the next generation of its compact, the Mazda 3, which will go 100% electric. Indeed, TheDrive was able to examine the brand's latest license filings and the detailed description of the structure looks very promising, even if the of document revealed does not indicate for the moment the specifics of the car.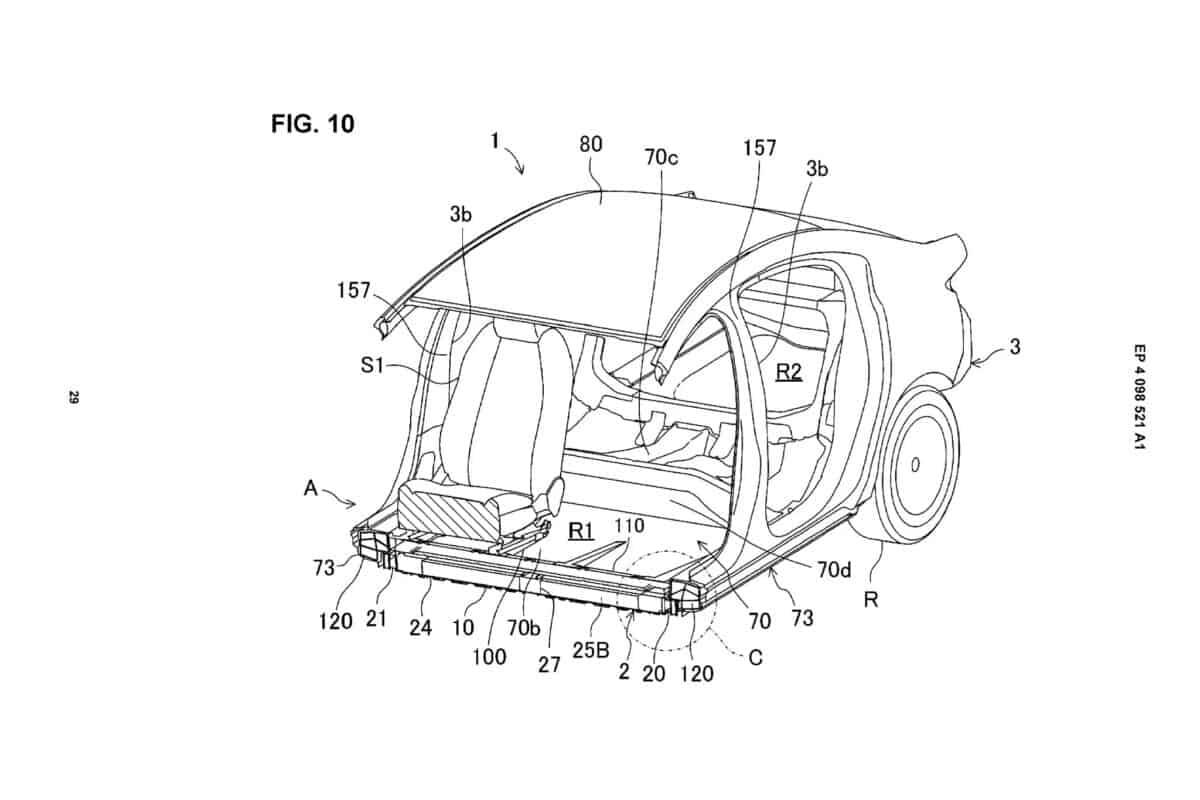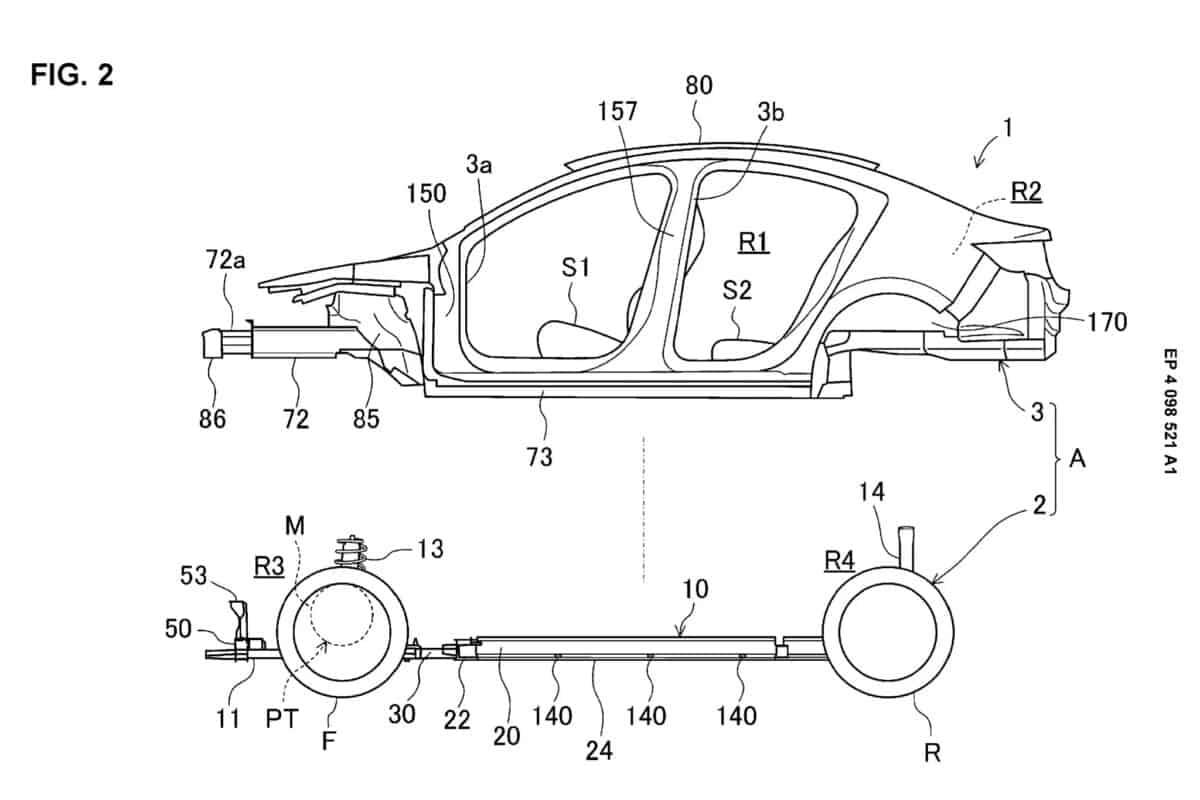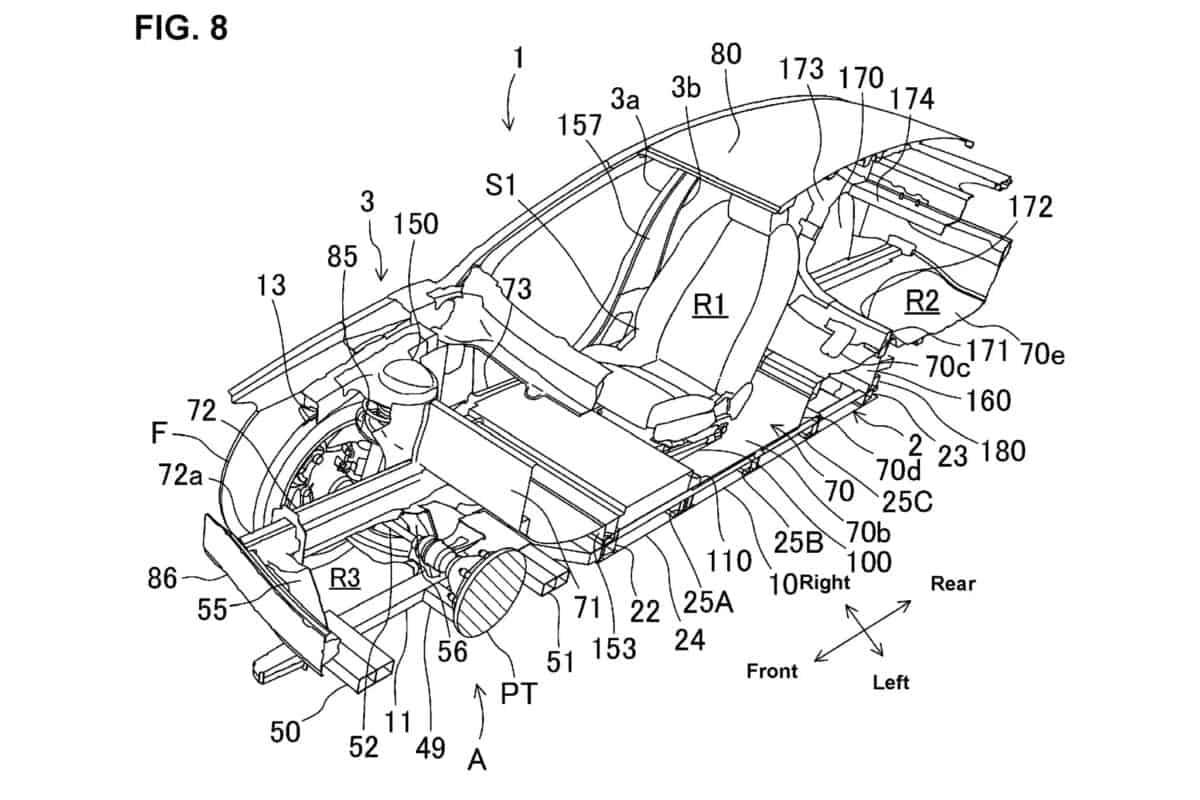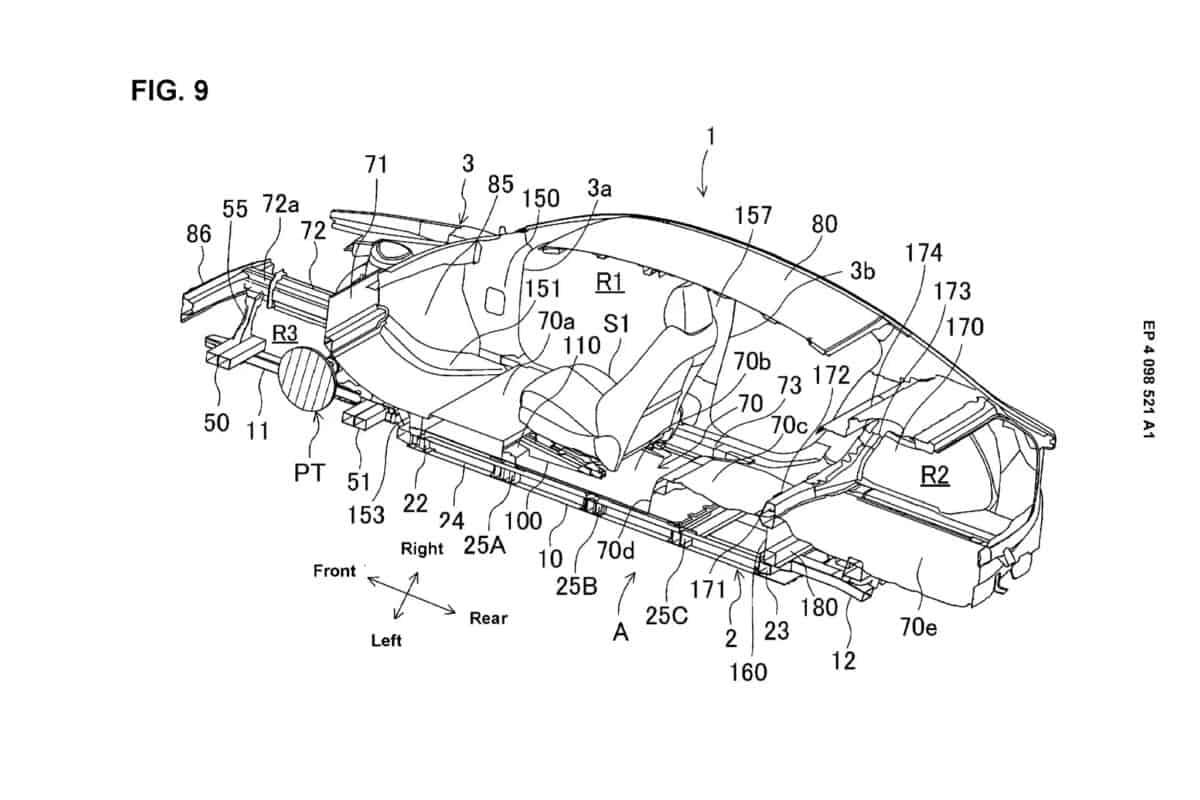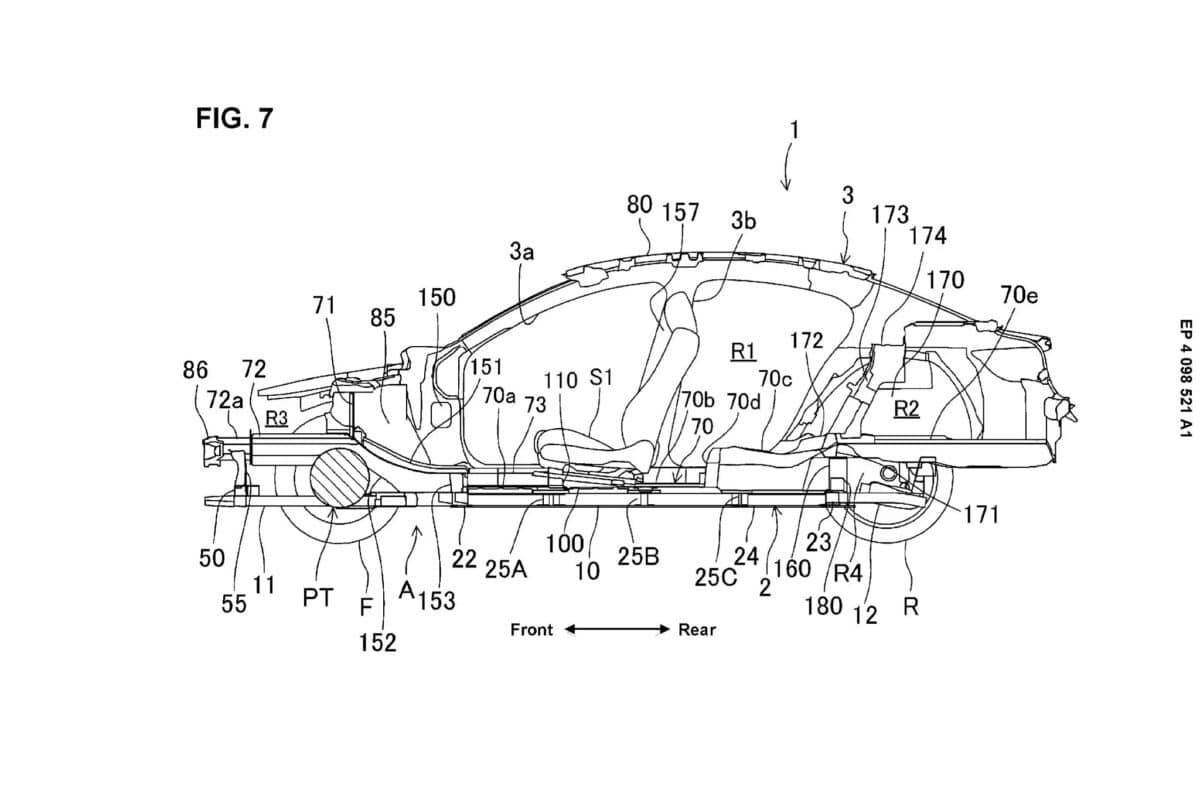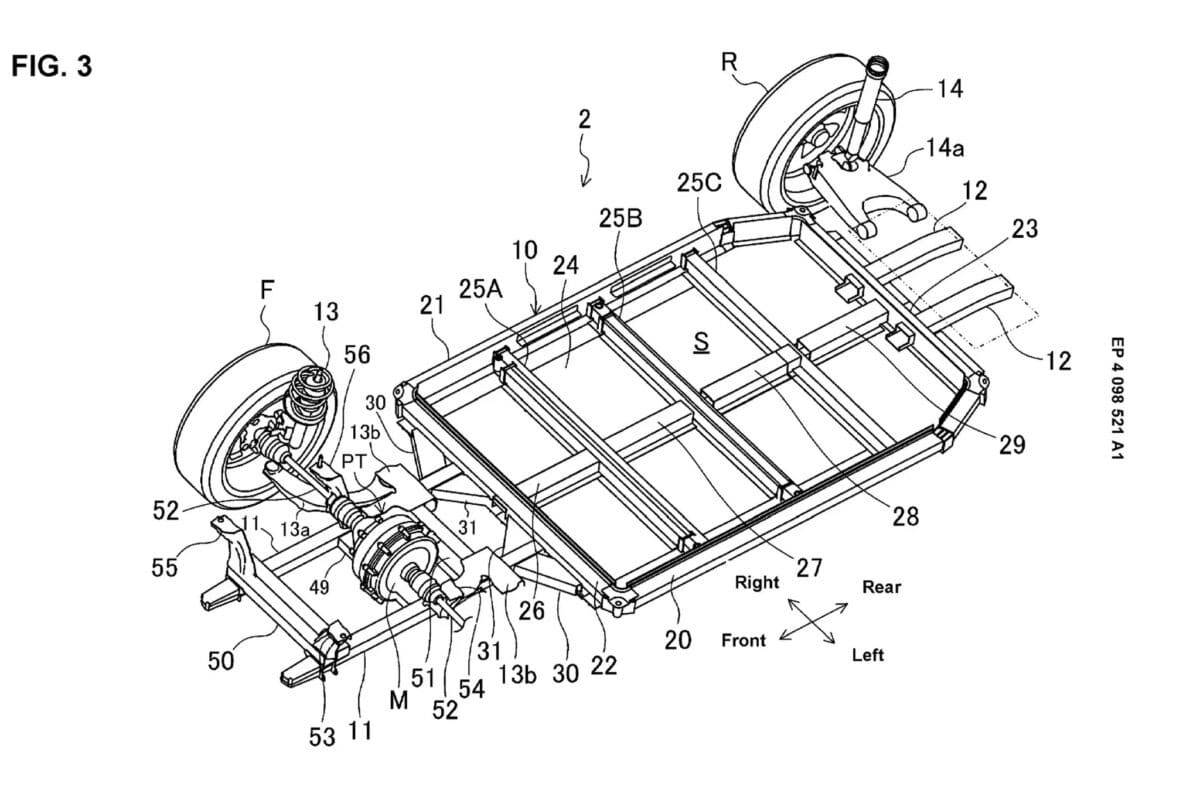 mazda-3-sedan-patent-inline-F
mazda-3-sedan-patent-inline-B
mazda-3-sedan-patent-inline-A
mazda-3-sedan-patent-inline-D
mazda-3-sedan-patent-inline-E
mazda-3-sedan-patent-inline-C






In addition to the general silhouette of a three-volume sedan which shows that four to five people could take place on board, we know the placement of the engine as well as the size of the battery. This is obviously the most important information, the current MX-30 does not shine at all, because it occupies in this future 3 a substantial size, finally promising a comfortable autonomy, even if being extremely thin. The document suggests that it could be a classic lithium-ion pack or… a solid battery, which would be a first in the automotive world and which would not be so surprising coming from Mazda, the brand regularly attracting attention, in good or bad, by his audacious technical choices. The latest is the upcoming addition to the MX-30 of a range extender in the form of an optional rotary engine.
For the engine itself, like the current 3 and MX-30, it would take up position at the front, thus making the car a front-wheel drive, but the document clarifies that this is not a definitive choice there and that it could go to the rear or even that a configuration with one motor per wheel set could be considered.
SIGNUP FOR OUR NEWSLETTER:
Sign up to receive email updates on new posts