The electric vehicle (EV) landscape is set for a revolutionary addition with Mazda's latest venture. While the MX-30 had its challenges, Mazda's new generation of compact cars, led by the electric Mazda 3, promises to redefine the brand's stance in the EV market.
Current State of Japanese EVs:
Japanese manufacturers, with a few exceptions like Nissan, have been perceived as trailing in the electric car arena. This is evident in the limited range and sophistication of models like Honda e, Toyota bZ4X, and Mazda MX-30. These models stand somewhat isolated in their respective lineups, often overshadowed by competitors, particularly in terms of battery range.
Mazda's Leap with the Electric Mazda 3:
However, Mazda is poised to make a significant leap with its next-generation compact car, the Mazda 3, transitioning to a fully electric model. Recent insights from TheDrive into Mazda's latest patent filings reveal an intriguing and promising structural design. While specifics remain under wraps, the documents give us a glimpse into what could be a groundbreaking vehicle.
Design and Capacity Insights:
The general silhouette of the Mazda 3 suggests a three-volume sedan capable of accommodating four to five passengers comfortably. This design choice indicates Mazda's commitment to balancing aesthetic appeal with practical functionality.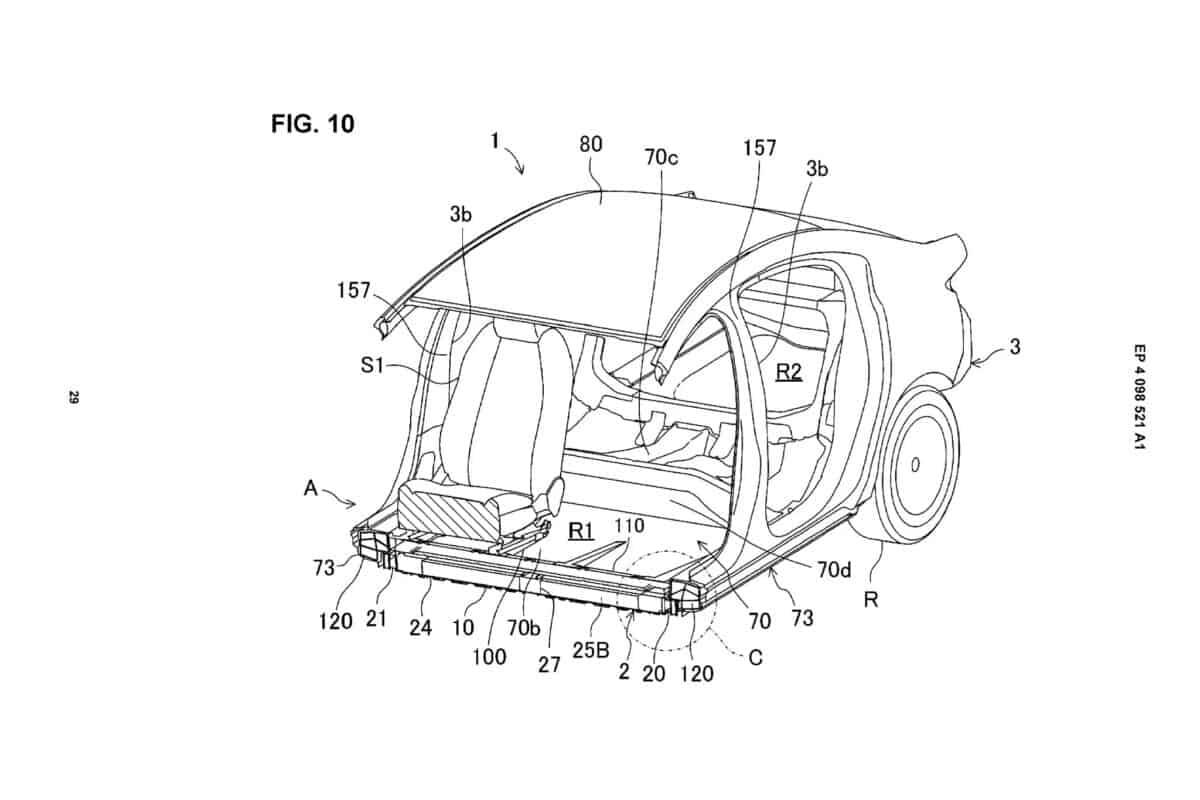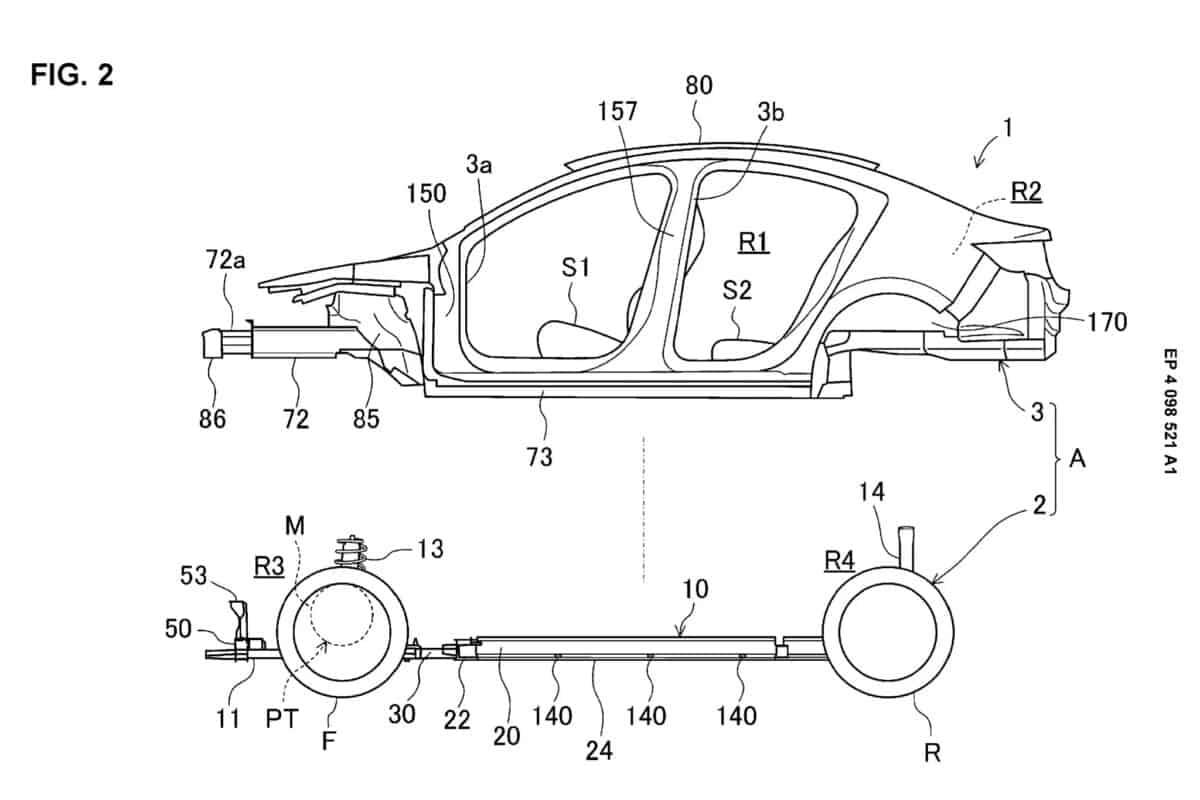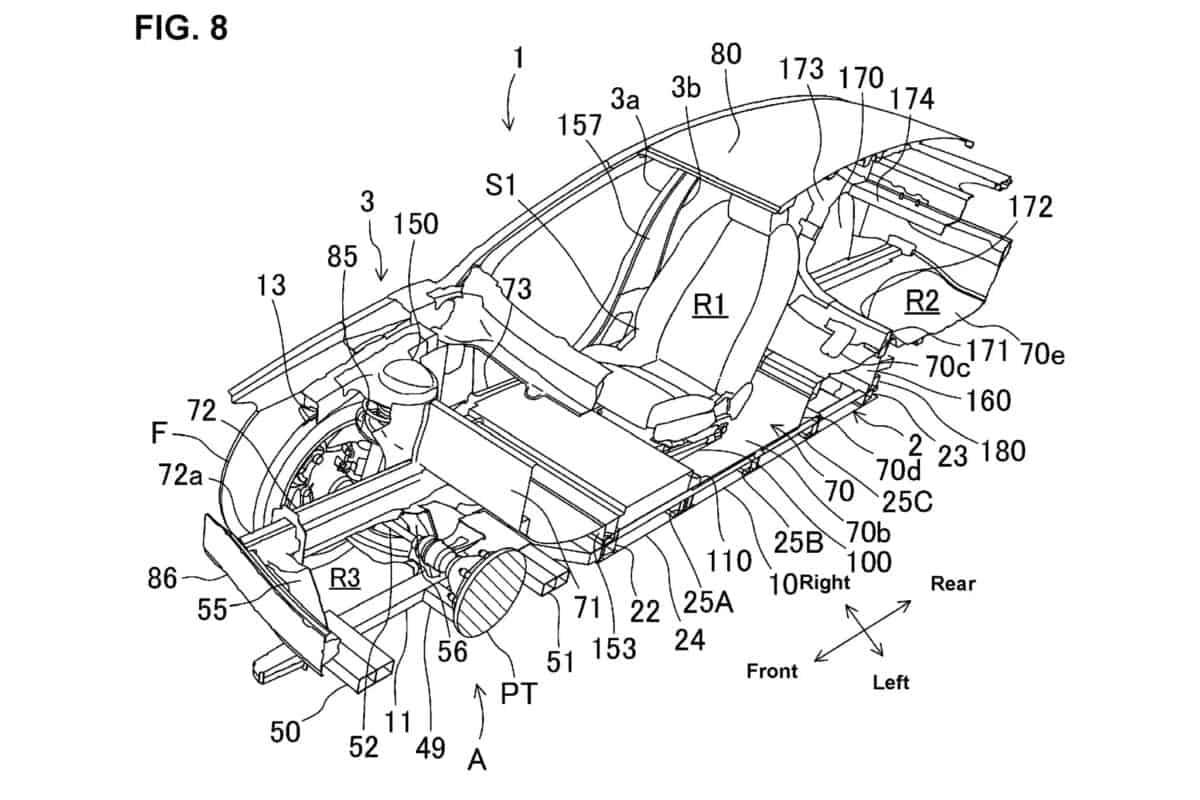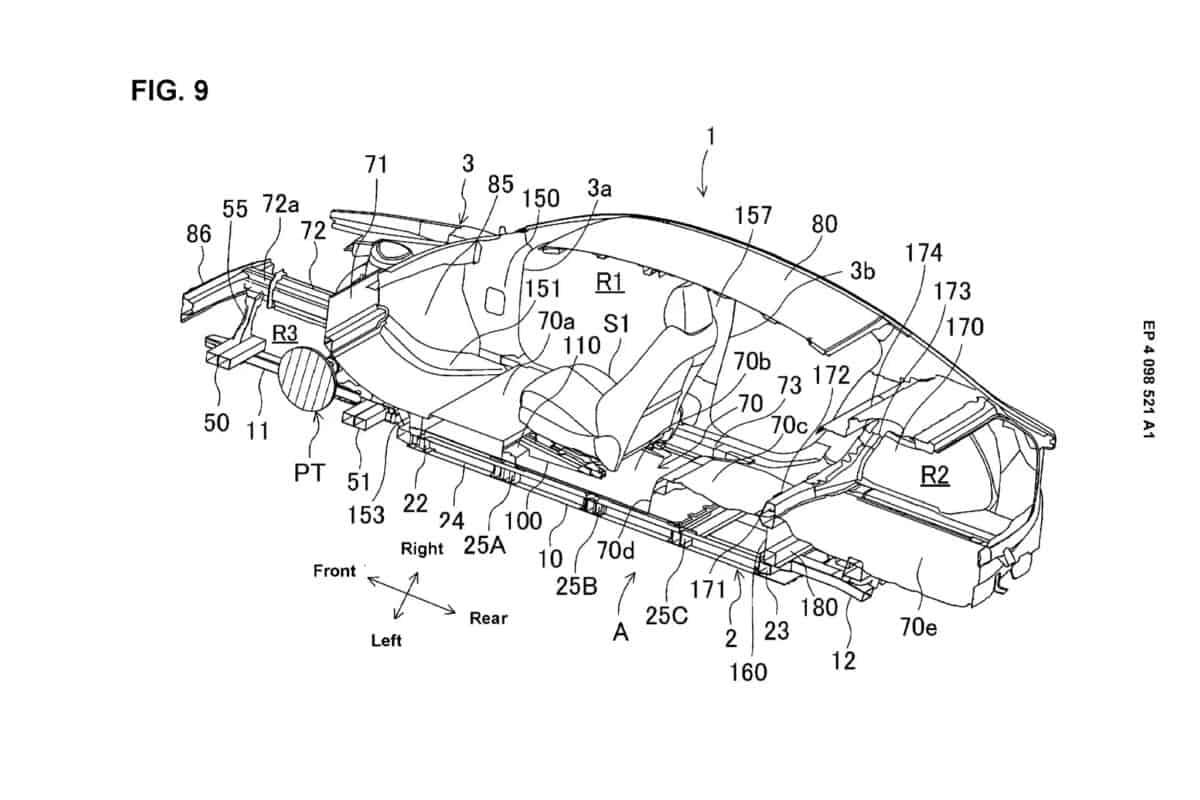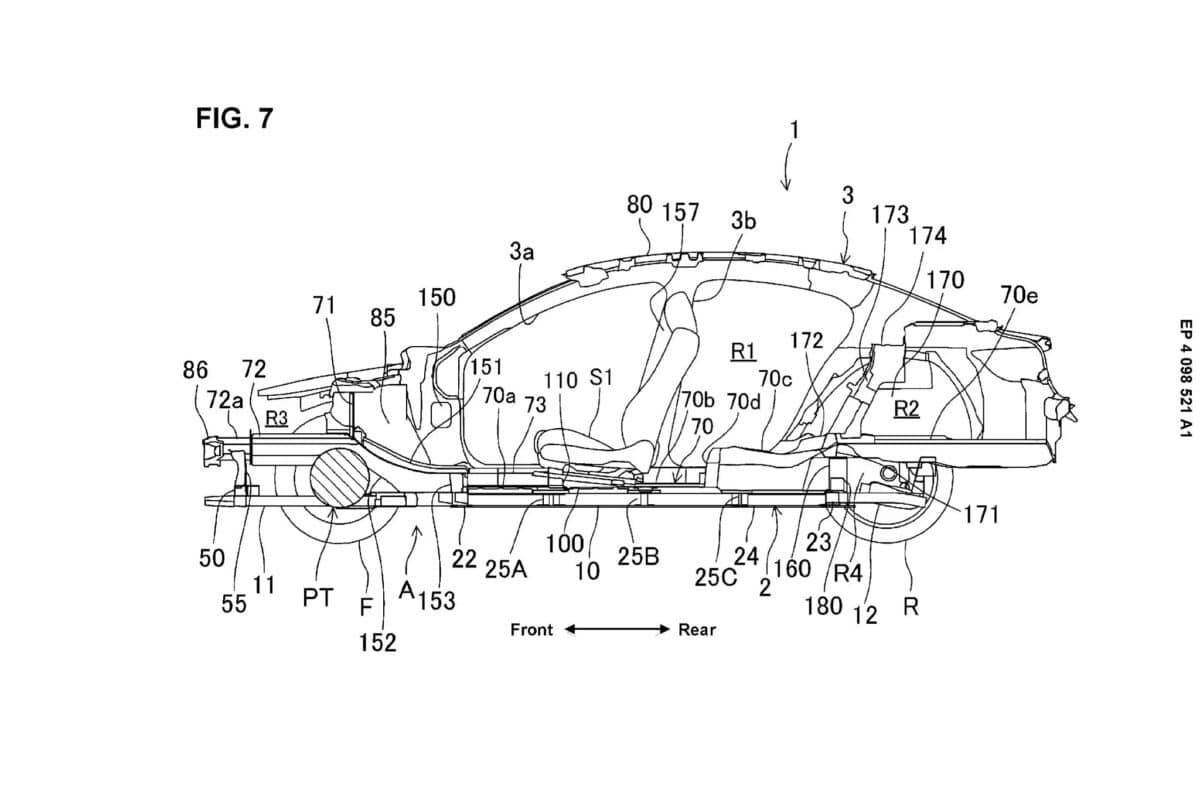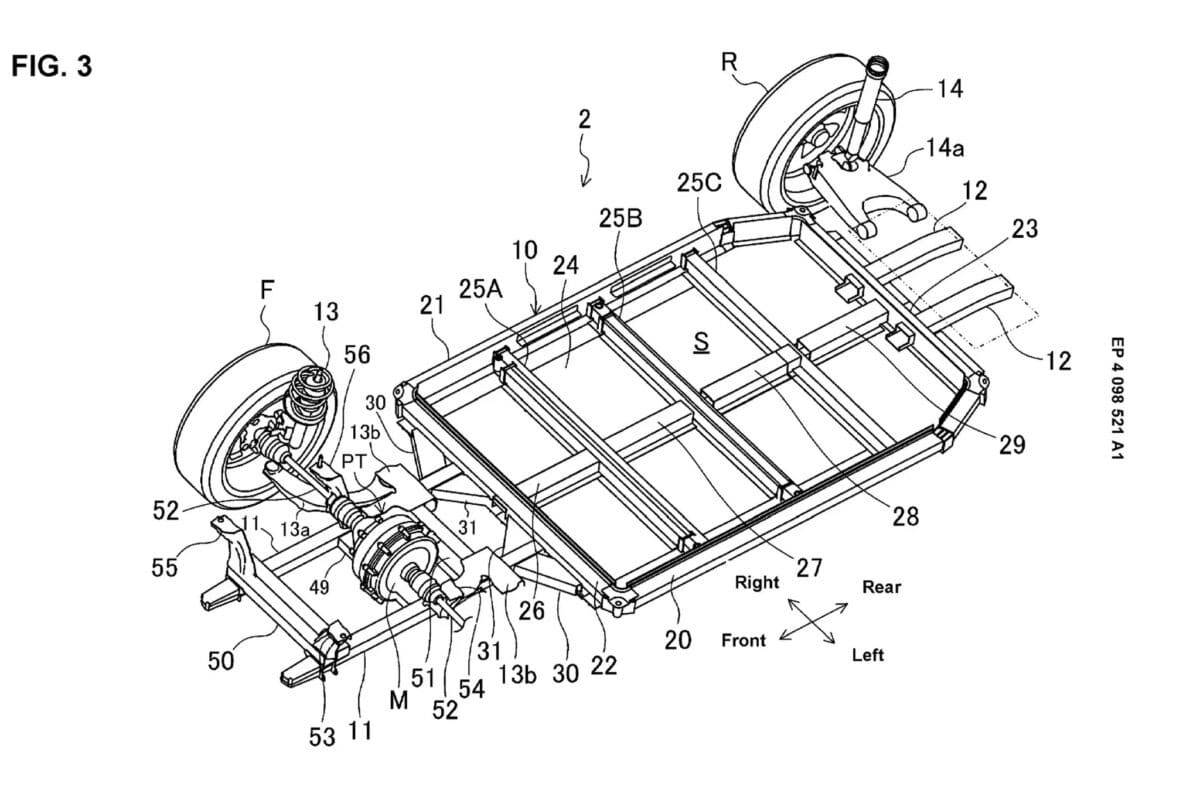 mazda-3-sedan-patent-inline-F
mazda-3-sedan-patent-inline-B
mazda-3-sedan-patent-inline-A
mazda-3-sedan-patent-inline-D
mazda-3-sedan-patent-inline-E
mazda-3-sedan-patent-inline-C






Battery and Performance:
Perhaps the most crucial revelation is the battery's placement and size. Given the MX-30's limited range, the new design hints at a significantly larger battery, suggesting a substantial improvement in range. Intriguingly, the possibility of using a solid-state battery emerges from the documents, a pioneering move in the automotive world and a testament to Mazda's innovative spirit.
Engine Placement and Drivetrain Options:
The engine, like in the current Mazda 3 and MX-30, is positioned at the front, indicating a front-wheel-drive setup. However, the flexibility in the design suggests potential adaptations, including rear-wheel drive or even a quad-motor setup, one for each wheel, demonstrating Mazda's forward-thinking approach.
Conclusion:
The electric Mazda 3 is shaping up to be a bold step for Mazda, a brand known for its daring technical choices. The introduction of a range-extending rotary engine option for the MX-30, and now the possible introduction of a solid-state battery in the Mazda 3, underscore the brand's commitment to innovation and excellence in the EV market.
Note: This article was originally published in 2022 and has been updated in November 2023 to reflect the latest developments regarding the electric Mazda 3.